Tusk says the United Kingdom will pass á to be a "second order" country once Brexit is finalized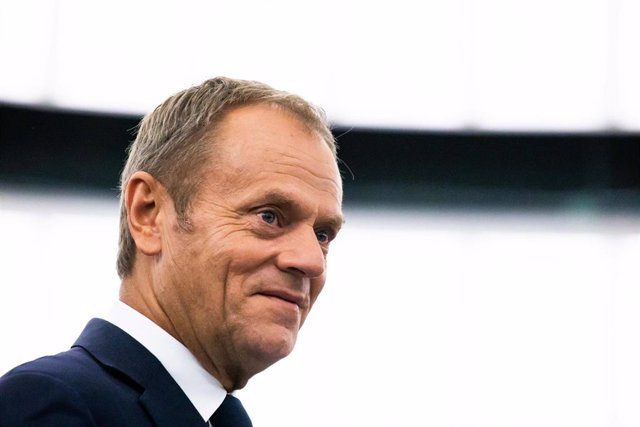 The President of the European Council, Donald Tusk – Philipp von Ditfurth / dpa
MADRID, Nov. 14 (EUROPE PRESS) –
The president of the European Council, Donald Tusk, said Wednesday that the United Kingdom will become a "second-order" country once Brexit is finalized and has argued that its role will be occupied by China, the United States and the European Union ( EU).
"I have repeatedly heard Brexit advocates who want to leave the EU to make the United Kingdom global again, believing that only alone can be great," he said, before adding that "reality is exactly the opposite."
"Only as part of a united Europe can the United Kingdom play a global role, only together can we face, without complexes, the greatest powers in the world," he said.
In this sense, he pointed out that a "friend" of his "is probably right when he says with melancholy that Brexit is the true end of the British Empire."
Also, Tusk said that "he did everything in his power to avoid a confrontational scenario without agreement and extend the period of reflection and a possible change of British opinion."
"The British elections will take place in a month. Can things be changed?" He asked himself, while asking "not to give up." "In this game we have extra time, we are already in it, and maybe we will go to penalties," he argued.
On the other hand, he stressed that "the most important thing, however, is that Brexit has not divided" the rest of the EU countries. "The Twenty-seven have maintained extraordinary discipline and loyalty among themselves, despite London's attempts to 'bilateralize' these negotiations," he has settled.
Tusk will leave office on December 1, when former Belgian Prime Minister Charles Michel will take office. The United Kingdom is expected to leave the block on January 31, 2020, the date set after the last extension granted by the block.