Tusk asks the British to take advantage of what "may be the last" extension of Brexit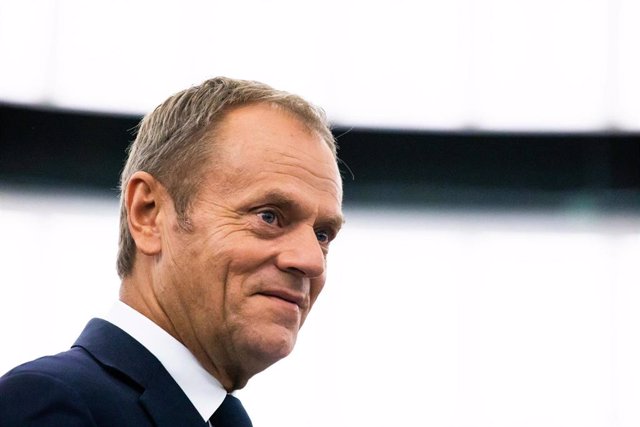 Donald Tusk – Philipp von Ditfurth / dpa
BRUSSELS, Oct. 29 (EUROPE PRESS) –
The president of the European Council, Donald Tusk, has asked the British to take advantage of what "may be the last" extension of Brexit, a new postponement until January 31, 2020 that the European Union to 27 has formalized this Tuesday by procedure written.
In a message spread through social networks, Tusk has asked his "British friends" to "please use this time as best as possible", because "it may be the last" extension allowed.
The bloc has set a new postponement until the end of January next year, but providing for the flexibility necessary for the United Kingdom to leave the EU before if it gets the House of Commons to approve the divorce agreement negotiated by Boris Johnson with Brussels.
Therefore, the EU decision includes three dates as an exit option, provided that the Withdrawal Treaty has been approved by the British Parliament. In this way, the United Kingdom could be a third country on December 1, January 1, 2020 or February 1.
"I also want to say goodbye to you because my mission is ending, I will keep my fingers crossed for you," Tusk wrote in his message, just a month after his term expires at the head of the European Council and is relieved by the Belgian Charles Michel .