Turkey says it has "neutralized" more than one hundred Syrian military in Idlib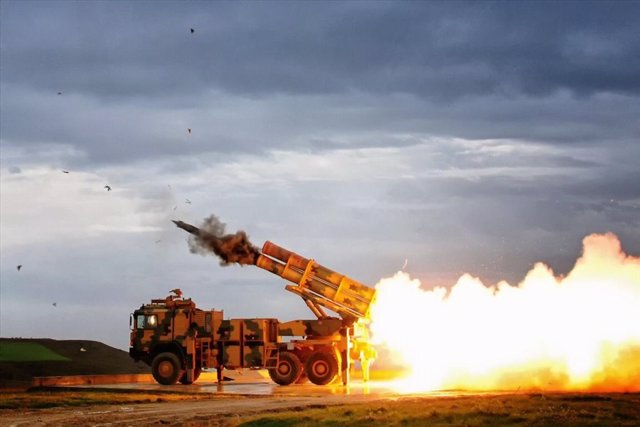 Turkish missile battery in Syria – TURKEY DEFENSE MINISTRY
MADRID, Feb. 10 (EUROPE PRESS) –
Turkey has assured Monday that it has "neutralized" 101 soldiers of the Syrian Army in what would be a reprisal for the death of at least five Turkish military in a bombing of Syrian artillery in the province of Idlib.
"Up to 115 objectives of the regime have been attacked immediately in the region. According to information from various sources, 101 elements of the regime have been neutralized," the Turkish Ministry of Defense said in a statement.
In addition, three tanks and two artillery pieces have been destroyed in these attacks. Also, a helicopter that was hit has been attacked.
"The blood of our fellow martyrs or wounded weapons will not be in vain. Those responsible for this attack will be persecuted and our legitimate right to self-defense will be applied in the toughest way," added the Turkish Ministry of Defense.
Ankara thus responds to the death of five Turkish soldiers and to the wounds of five more as a result of the firing of artillery by the Syrian Army in the Idlib region.
These new casualties in the Turkish troops deployed in what is the last stronghold under rebel control in Syria raise twelve dead Turkish military, after the death last week of another seven in bombings of Syrian government forces.
"As a result of the intense firing of artillery by the regime on February 10, five of our heroes have become martyrs and five others have been injured," said the Ministry of Defense, which has specified that "they are being followed" closely the events and measures are being taken. "
The northwestern part of Syria is the last major stronghold left for the forces fighting against the president of Syria, Bashar al Assad, who has won positions since, with the help of Russia, launched his last offensive in April.
Turkey and Russia agreed in September 2018 that the Idlib region would be a relaxation zone in which attacks and military offensives would be prohibited.