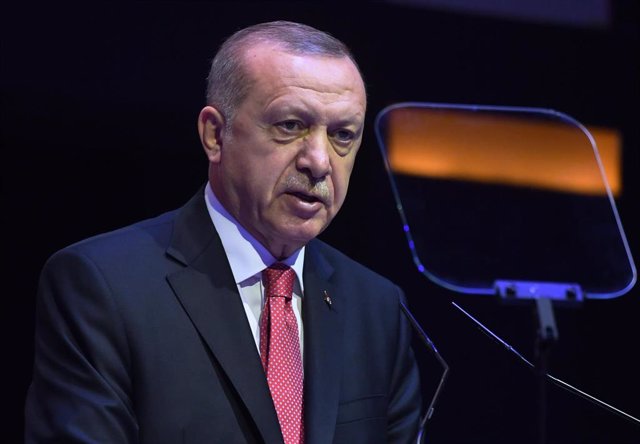 Recep Tayyip Erdogan – Nur Ain Shafinas / BERNAMA / dpa
MADRID, Dec. 22 (EUROPE PRESS) –
Syrian President Recep Tayyip Erdogan said on Sunday that more than 80,000 Syrian displaced people have started the march from Idlib, the last stronghold of rebel militias, to Turkey as a result of the Syrian Army offensive and has warned Europe that will face a migration crisis like the one in 2015.
"Turkey will not bear the weight of this migration alone," Erdogan said during an act at the Domabahçe Palace in Istanbul and said he is doing everything possible with Russia to end the attacks in Idlib.
In that sense, Erdogan has announced the sending of a delegation to Moscow this Monday to start contacts. "We will see the measures we take based on the results" of these talks, he said, according to the Turkish state news agency, Anatolia.
Turkey and Russia mediated in September 2018 an agreement to implement a zone of relaxation in Idlib, but despite the fact that the Syrian Army offensive has slowed, the progress of government forces continues.