Turkey in more than 600 Kurdish militiamen "neutralized" with their military offensive in Syria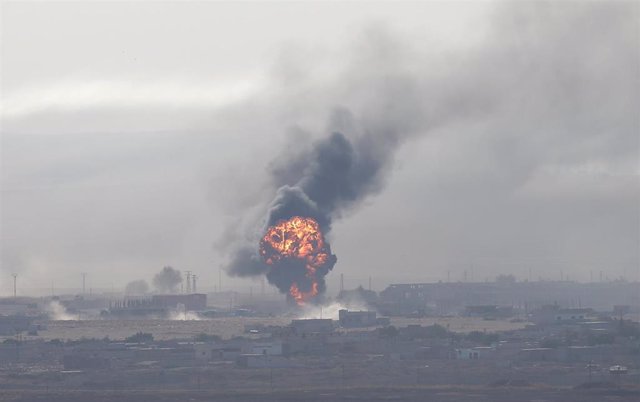 Explosion in the Syrian town of Ras al Ain seen from Turkish territory – REUTERS / STOYAN NENOV
MADRID, Oct. 16 (EUROPE PRESS) –
A total of 637 Kurdish militiamen have been "neutralized" since the start of Turkey's military offensive over northeastern Syria, according to the balance sheet offered Wednesday by the Turkish Ministry of Defense, cited by the official news agency, Anatolia.
The authorities have said that they are "terrorists" of the Popular Protection Units (YPG), a militia made up of Kurdish forces that was instrumental in the fight against the Islamic State in Syria and that Turkey links the Kurdistan Workers Party ( PKK)
The PKK is considered a terrorist organization by Turkey, the European Union and the United States. The Turkish state has been fighting it since 1984 with a balance of more than 40,000 dead, mostly Kurds.
Turkey often uses the term "neutralized" when it refers to militiamen who have died, surrendered or been captured within the framework of hostilities.
The 'Operation Peace Spring' began on September 9 with air and artillery bombardments followed by a ground operation, days after US President Donald Trump withdrew his troops from northeastern Syria, giving 'green light' 'to Turkey for its offensive.
Since then, most of the countries of the international community have charged against Turkey warning that the military campaign could have a negative impact on the fight against the Islamic State.