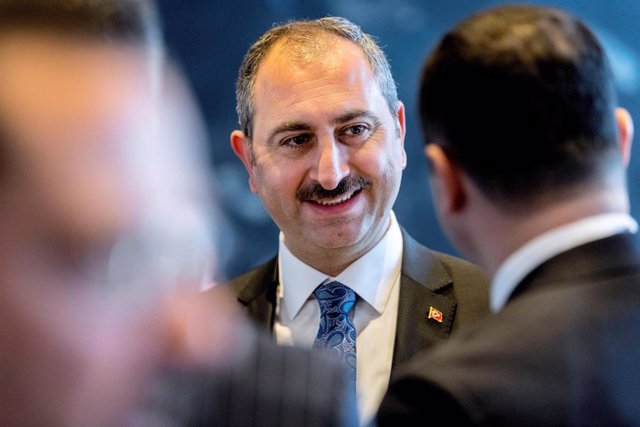 Turkish Justice Minister Abdulhamit Gul – REUTERS / RITZAU SCANPIX DENMARK – Archive
MADRID, Nov. 25 (EUROPE PRESS) –
The Government of Turkey has put on Monday more than 3,900 the number of judges and prosecutors ceased since the attempted coup in July 2016, blamed by Ankara to cleric Fetulá Gulen, who lives in exile in the United States.
"The number of judges and prosecutors ceased since July 15 (2016) is 3,926," said Turkish Justice Minister Abdulhamit Gul, who has denounced that the country faces a terrorist group headed by Gulen.
Thus, he has indicated that this group has infiltrated state institutions "for 40 years." "We know that it is not corrective to say that we have completed the fight against this terrorist group in 40 days," he said, according to the Turkish state news agency, Anatolia.
Turkish President Recep Tayyip Erdogan acknowledged in April that there are more than 30,500 people imprisoned in Turkey accused of maintaining links with the Gulen network. The Turkish Government considers the followers of the clergy a terrorist organization.
Ankara believes that in the Army and other state institutions there are infiltrators of the Gulen network, former ally of Erdogan who has denied his participation in the coup and who since 1999 lives in the US state of Pennsylvania.
While Erdogan's critics say the military assault is a pretext to crush the opposition, the Turkish authorities insist that these measures are necessary to combat threats to national security.