Turkey deportes 15 foreign fighters from Islamic State in one week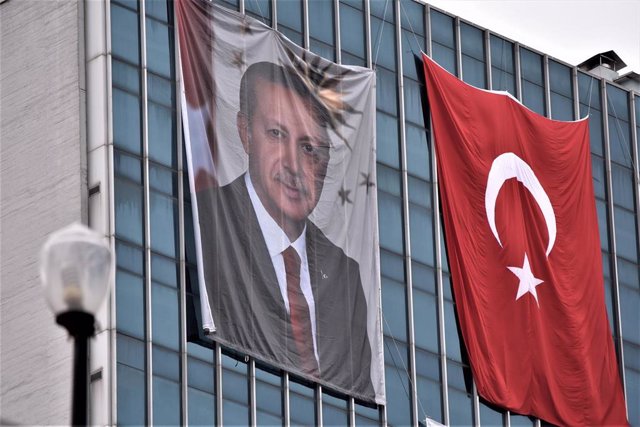 Erdogan portrait next to a Turkey flag – Altan Gocher / ZUMA Wire / dpa – Archive
MADRID, Nov. 20 (EUROPE PRESS) –
Turkey has deported a total of 15 foreign fighters who allegedly fought in the ranks of the Islamic State terrorist group in Syria and Iraq in the last week, state news agency Anatolia reported on Wednesday.
Specifically, Ankara has repatriated 10 Germans, one Danish, one British, one American and two Dutch between November 11 and 19, but there are still 944 foreign fighters detained in their territory and waiting to be returned to their countries of origin, although one is stateless.
On November 9, Turkish Interior Minister Suleyman Soylu announced that his country would begin extraditing captured Islamic State members to their countries, after arguing that Turkey "is not a hotel" for fighters from other countries.
According to the Dutch ANP agency, two women from the Netherlands who allegedly supported the Islamic State were arrested immediately after landing at the Amsterdam airport late on Tuesday.
One of them has Dutch nationality while the other the authorities withdrew. Both returned to the Netherlands with two young children, according to ANP, citing tax sources and the Ministry of Justice.