Trump's lawyers ask the Senate to close the "charade" of the 'impeachment'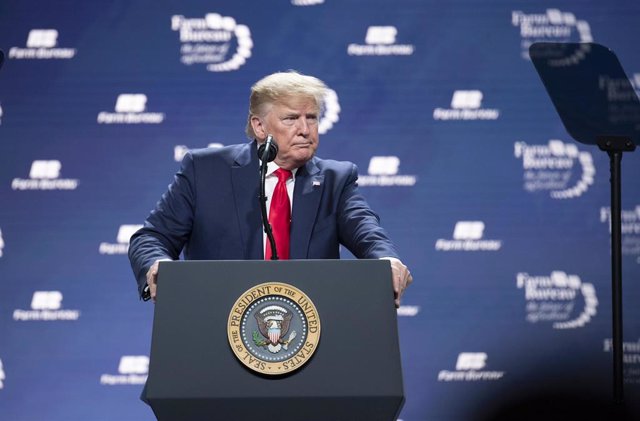 Donald Trump – Bob Daemmrich
NEW YORK, Jan. 20 (EUROPE PRESS) –
The lawyers of the American president, Donald Trump, have sent on Monday a letter to the Senate in which they urge the chamber to "quickly" close the case and reject the crimes of which the president is accused because they consider that it is a " charade "driven by political motives by the Democratic opposition, which seeks to harm Trump in the face of the November presidential elections.
"The articles of the 'impeachment' presented to the Senate are an attempt to attack the Constitution and our democratic institutions. The articles themselves and the cheating process that has brought them here are a shameless act by the House of Representatives Democrats who must be rejected, "the lawyers point out in a 110-page text.
He considers the allegations raised "weak" with the intention of making them "a political tool to subvert the results of the 2016 elections and interfere with the 2020 elections." "It is a dangerous perversion of the Constitution that the Senate should condemn quickly and flatly," they underline.
This document completes the first formal response of Trump's lawyers to the Senate before the impeachment process opened against the president. Saturday's text has six pages in which they consider the accusations as "constitutionally invalid," "a dangerous attack on the right of the American people to freely elect their president."
The 'impeachment' includes articles that accuse Trump of abuse of power in his dealings with Ukraine and for obstruction of a congressional investigation of them. However, Trump's lawyers say there is no punishable crime and therefore are invalid.
Until now, the president and his lawyers have not participated in the process and have even tried to prevent the appearance of senior officials and former senior officials because it is a process with political motives. Meanwhile, the process continues and after its approval in the House of Representatives the Senate will vote next Tuesday at the earliest time to set the rules for the political trial against Trump.
According to the statement of objections, Trump tried to have Ukraine investigate Democratic candidate Joe Biden and his son Hunter for alleged corruption in their business with Ukrainian companies.