Trump's boast of record speech ratings is wrong
In a tweet, Mr Trump thanked supporters for their kind words after the speech and wrote: "45.6 million people watched, the highest number in history."
But according to Fox News Research, 48 million watched Obama in 2010, and 62.1 million watched Bush in 2003.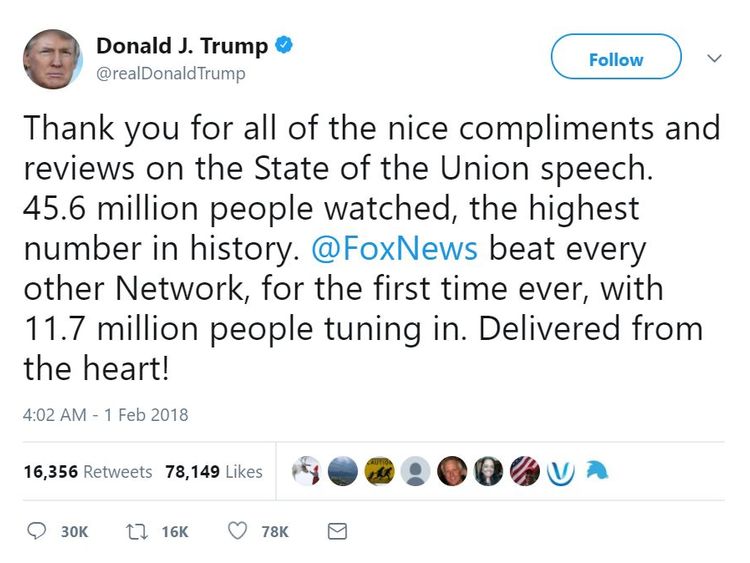 One of Bill Clinton's addresses to Congress, given in 1993, recorded 69.1 million viewers, but it was not an official State of the Union address.
Mr Trump was correct in citing the biggest audience for Fox though, with 11.7 million viewers tuning into the network – beating rivals including CNN.
The statistics were compiled by Nielsen Data and shared by Fox Research on Twitter.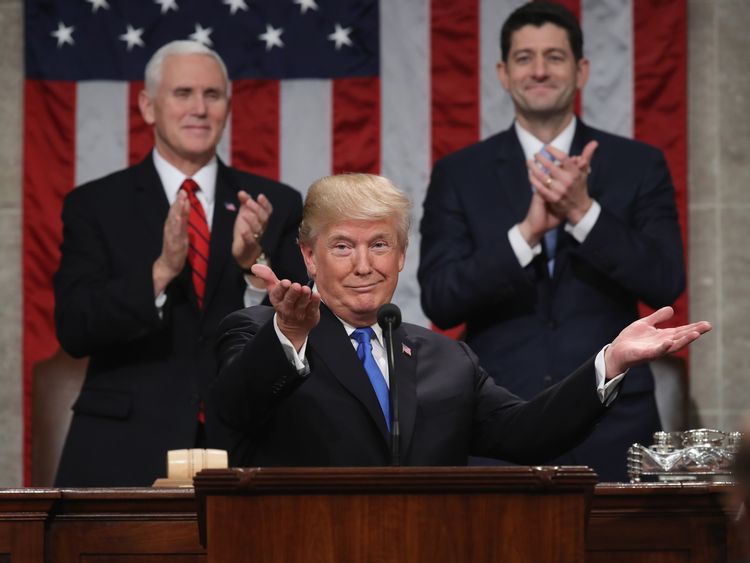 They do not include streaming figures. CNN said they hit 321,000 at the highest point during the speech, while figures from other platforms are not publicly known.
It mirrors the President and his then press secretary Sean Spicer's claims about the inauguration, after aerial photos showed a much reduced crowd on the Washington DC mall compared with Mr Obama's inauguration in 2009.
More from Donald Trump



Porn star Stormy Daniels casts fresh mystery over Donald Trump claims




President Trump basks in the afterglow of a speech well made




President Trump says there is no better time to 'live the American Dream'




FBI deputy director Andrew McCabe quits amid Trump criticism




Trump clashes with rapper Jay-Z over 'superbug' comment




Casino mogul Steve Wynn resigns as the Republicans' finance chairman amid sexual harassment claims
At the time, Mr Spicer called it "the largest audience ever to witness an inauguration, period".
One of Mr Trump's advisers, Kellyanne Conway, then said he had been giving "alternative facts".