Trump, willing to testify in the 'impeachment': "Study it é"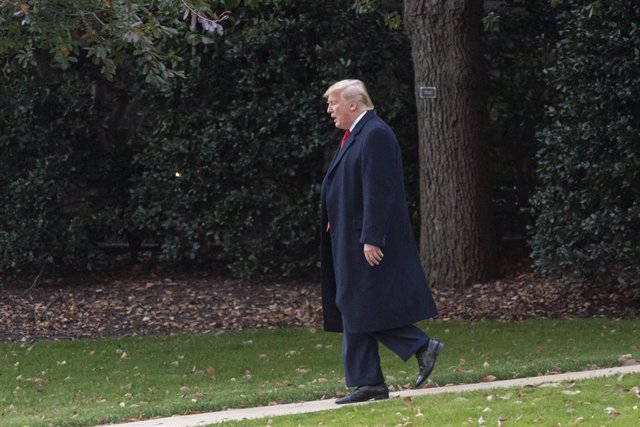 Donald Trump – Contact
WASHINGTON, Nov. 18 (EUROPE PRESS) –
The president of the United States, Donald Trump, has said he will "study" the possibility of appearing in the process of political trial opened against him in Congress, although he considers it a "witch hunt" without any support legal.
Trump has criticized the president of the House of Representatives, Democrat Nancy Pelosi, on Twitter, stating that she has "suggested" a possible appearance of his in the investigations that are already open in Congress for the formal opening of a political trial. "He also said he could do it in writing," he added.
"Although I have not done anything wrong and I do not like to give credibility to this fraud, I like the idea and I will study it seriously, with the aim of making Congress focus again," the US president added.
The process formally began on September 24 and last week a second phase of public appearances has already begun, within which it will be necessary to determine whether there is sufficient evidence to support taking the case to the Senate for a possible dismissal of the president.
Pelosi slipped the possibility of resignation in an interview broadcast Sunday by CBS. "What the president did was much worse than what Richard Nixon did, but at one point Nixon worried enough about the country to recognize that he could not continue," he said.