Trump was aware of the anonymous complaint about Ukraine before unlocking military aid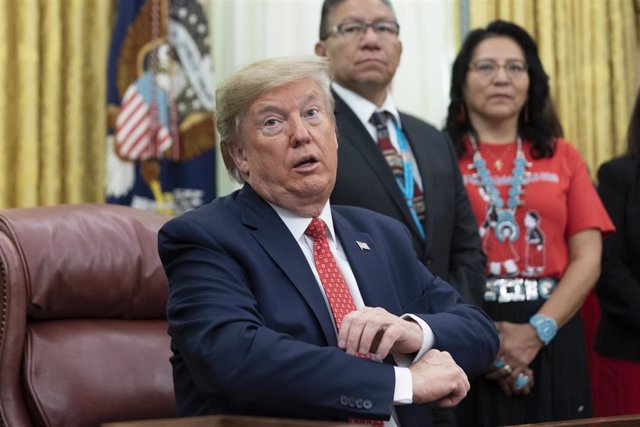 The American president, Donald Trump. – Contact
MADRID, Nov. 27 (EUROPE PRESS) –
The president of the United States, Donald Trump, was aware of the complaint filed by an anonymous informant about his phone call with his Ukrainian counterpart, Volodimir Zelenski, when he decided to unlock military aid in September, as reported by the local newspaper 'The New York Times'.
Sources close to the matter have explained that the White House lawyers notified the leader at the end of August of the complaint – a matter that is now at the center of the impeachment process against him – and he they transferred that they were trying to determine if they were legally obliged to hand it over to Congress.
The US leader was put under pressure from Republicans and Democrats when he released the aid in September, but the new information indicates that he was aware of the accusations made against him by the informant, who said he had asked the Ukrainian president during his conversation on July 25 he would do him a "favor" and put the Prosecutor's Office to investigate the son of former US Vice President Joe Biden.
Military aid to Ukraine was withheld in early July, while government agencies were notified of the blockade at a meeting held on the 18th, when they were informed that the decision had been made by the president.
This could shed light on the approach of the New York tycoon in relation to two issues that are subject to the scrutiny of investigators in the context of the impeachment process against Trump: his decision to release the 391 million dollars of aid to Ukraine and his rejection to the idea of ​​a 'quid pro quo' with Kiev.