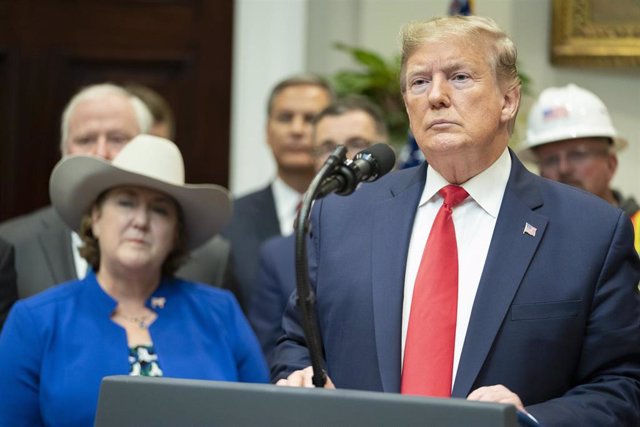 U.S. President Donald Trump – Shealah Craighead / White House / dp / DPA
NEW YORK, Jan. 12 (EUROPE PRESS) –
The president of the United States, Donald Trump, has warned the Iranian authorities on Sunday that they "do not kill their protesters" and urged them to facilitate the dissemination of information amid protests against the Tehran government after the demolition of the Ukrainian plane.
Trump warns the Iranian authorities "not to kill their protesters"
"To the leaders of Iran: don't kill your protesters," Trump wrote, in capital letters, on his Twitter account.
"You have already killed or imprisoned thousands of them, and the world is watching. More importantly: America is watching. Reactivate your internet and let journalists run wildly," he added.
"Enough of killing your great Iranian people," the president has concluded.
Various sources have confirmed protests in several Iranian cities and one in particular in front of Amir Kabir University in Tehran, where the British ambassador to Iran, Rob Macaire, was later released.
The protests for the demolition of the Ukrainian plane last Wednesday by an Iranian anti-aircraft missile add to those that began last November 15 in a context of growing frustration over the devaluation of the currency and the rise in commodity prices such as bread and rice since the United States reactivated sanctions against the country after abandoning the nuclear agreement.