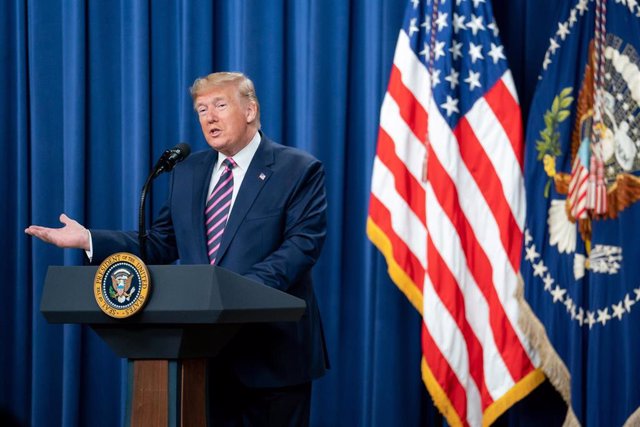 U.S. President Donald Trump at the White House – Tia Dufour / White House / dpa
MADRID, Dec. 26 (EUROPE PRESS) –
The president of the United States, Donald Trump, has warned on Thursday Syria, Russia and Iran against a killing of civilians in the framework of the military offensive against the province of Idlib (northwest), controlled by the rebels.
"Russia, Syria and Iran are killing, or about to kill, thousands of innocent civilians in Idlib province. Don't do it! Turkey is working hard to stop this killing," he said, in a message posted on his account on the social network Twitter.
In recent weeks, Syrian forces and Russian airplanes have intensified attacks in Idlib, forcing thousands of people to flee to safer areas, according to activists.
The United Nations humanitarian adviser for Syria, Najat Rochdi, expressed her concern last week about the "escalation of violence" in Idlib and called on all parties to "immediately" cease these tensions to protect both civilians and civilians. basic infrastructures
Rochdi condemned the "intensification" of the fighting and, in particular, the increase in airstrikes and the "alleged use" of 'bomb barrels'. "Dozens of civilians" would have lost their lives as a result of these actions, including many children, according to the United Nations estimate.
"Despite repeated assurances that the opposing parties will only attack legitimate military objectives, attacks on medical and educational facilities persist," he said, in a statement in which he stressed that "counter-terrorism operations cannot invalidate responsibilities to protect the civilians "in the last great rebel stronghold of Syria.
Idlib province is in the hands of several armed groups, the most important of which is the jihadist group Hayat Tahrir al Sham (HTS). The Syrian Government has argued that the offensive is part of its fight against terrorism in the country.