Trump warns Ir á n that "he has never won a war" after the latest threats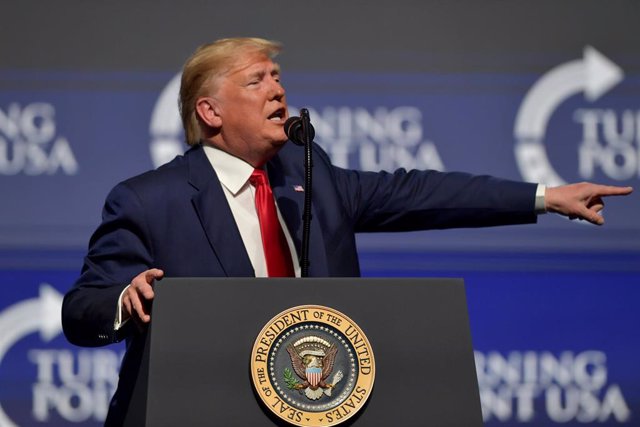 Donald Trump – – / SMG via ZUMA Wire / dpa
MADRID, Jan. 3 (EUROPE PRESS) –
The president of the United States, Donald Trump, has proclaimed this Friday that "Iran has never won a war", hours after the supreme leader of the Islamic Republic, Ayatollah Ali Khamenei, threatened with a "hard response" to the attack that He has claimed the life of General Qasam Soleimani in Baghdad.
"Iran has never won a war, but has never lost a negotiation," Trump has published on Twitter, which has repeatedly criticized the diplomatic efforts of his predecessor, Barack Obama, and in particular the nuclear agreement signed in 2015, which The United States decoupled in 2018.
Soleimani, head of the Al Quds Force of the Iranian Revolutionary Guard, has lost his life in a precision attack launched by a US drone at Baghdad airport and in which the 'number two' of the Mobilization Forces has also died Popular (FMP), Abu Mahdi al Muhandis.
The US Secretary of State, Mike Pompeo, has initiated a round of contacts with international governments in which he wanted to make it clear that "the United States remains committed to reducing tensions" in the Middle East despite the latest attack.
According to the United States Department of Defense, it was Trump himself who oversaw the attack, although he did not do so from the White House, but from his vacation residence in Mar-a-Lago (Florida). The president limited himself at dawn to publish a US flag on his Twitter profile.