Trump wall: President denies changing view on Mexico border plan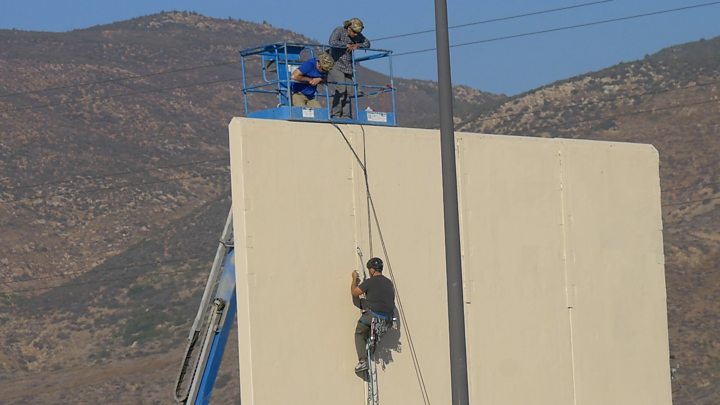 US President Donald Trump has denied changing his views on the Mexico border wall.
It comes after his chief of staff, John Kelly, told Fox News that the president's opinions had evolved since his original campaign promises about its construction and funding.
"Campaigning is very different from governing," said Mr Kelly on Wednesday.
Hours later, the president tweeted to say Mexico would still "directly or indirectly" pay for the wall.
Why does the wall matter now?
Immigration is a key issue between lawmakers and the White House on the eve of a possible federal government shutdown.
With a longer-term budget deal not reached, Congress faces a Friday midnight deadline to pass a stopgap measure that would fund federal agencies until next month.
Democrats want the bill to include protections for immigrants who entered the US illegally as children, known as "Dreamers".
Six things that could topple Trump's wall
The Republican president had signalled he was ready to make a deal to help the Dreamers, in return for border security funding to include a wall on the Mexican border.
Have the wall plans changed?
Both the president and his chief of staff cited the estimated cost as $20bn (£14bn); Mr Trump had originally put the figure at $10-$12bn.
Mr Kelly said the administration was looking at creating a wall across 800 miles (1,300km) of the 3,100km stretch.
Last year Mr Trump said his wall would cover 1,000 miles with natural obstacles taking care of the rest.
During his election campaign, Mr Trump had also insisted Mexico would pay for it in its entirety.
Skip Twitter post by @realDonaldTrump
The Wall is the Wall, it has never changed or evolved from the first day I conceived of it. Parts will be, of necessity, see through and it was never intended to be built in areas where there is natural protection such as mountains, wastelands or tough rivers or water…..

— Donald J. Trump (@realDonaldTrump) January 18, 2018
End of Twitter post by @realDonaldTrump
Skip Twitter post 2 by @realDonaldTrump
….The Wall will be paid for, directly or indirectly, or through longer term reimbursement, by Mexico, which has a ridiculous $71 billion dollar trade surplus with the U.S. The $20 billion dollar Wall is "peanuts" compared to what Mexico makes from the U.S. NAFTA is a bad joke!

— Donald J. Trump (@realDonaldTrump) January 18, 2018
End of Twitter post 2 by @realDonaldTrump
Mr Kelly said they were now looking at alternative ways to raise funds, including via possible visa fees or renegotiating the Nafta trade deal between the US, Canada and Mexico.
In his tweet, President Trump said he still expected Mexico to pick up the costs, possibly "through longer term reimbursement".
On Wednesday, US media reported that Mr Kelly had privately told a group of Democrats from the Congressional Hispanic Caucus that President Trump had not been fully informed when he first came up with his wall plans.
When Fox News asked Mr Kelly if he had called the president "misinformed", he did not deny it.
Read more on Trump's first year
Six graphics that tell story of Trump's first year

Has Trump made the world more dangerous?

What has actually changed under Trump?

What Trump has said about your country

The good, bad and ugly in Trump's first year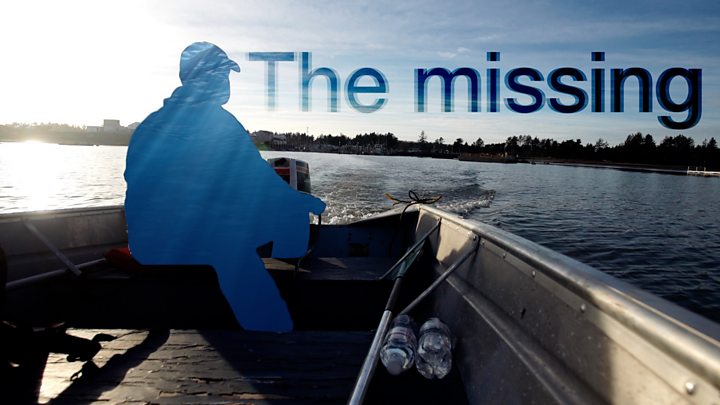 Power dynamics
Neither Republicans, who control both chambers of Congress, nor Democrats want to be blamed for a federal shutdown with crucial mid-term elections looming in November.
BBC News North America reporter Anthony Zurcher says if they stick together, the Republicans in the House of Representatives can pass some sort of short-term solution without any Democratic support.
However, Senate Democrats will then have to decide whether they have the numbers to block the bill and force a shutdown.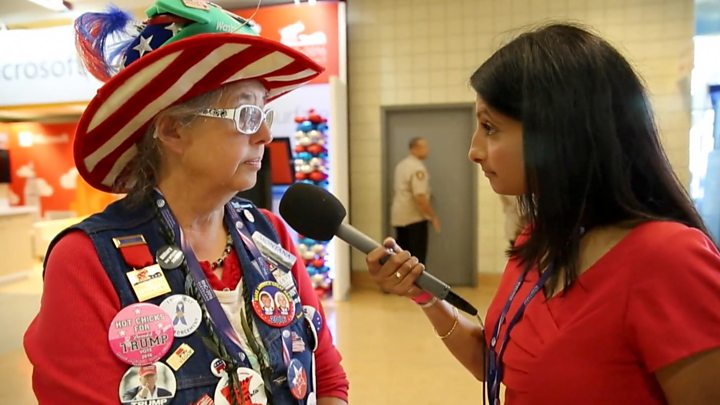 What do Democrats want?
President Trump said last year he would end the Deferred Action for Childhood Arrivals (Daca) programme, which allows more than 700,000 undocumented immigrants who came to the US as children to remain in the country.
The president gave a deadline of 5 March this year for Congress to come up with a solution. Democrats are demanding Daca be renewed.
Bipartisan immigration talks had sounded promising until it was reported last week that Mr Trump had dubbed certain nations "shitholes" during legislative negotiations.
Republican Senator Lindsey Graham and Democratic Senator Dick Durbin maintain a deal is still on the table.
Trump blasts courts after Dreamers ruling
But the White House has declared it dead, leaving immigration out of the spending bill to be voted on by Friday.
Immigration negotiations would continue next week if Democrats support the bill, said the White House.
What are Republicans offering?
House Republicans are trying to persuade Democrats to vote for the bill, known as a continuing resolution, by including a provision to extend the Children's Health Insurance Program (Chip) for six years.
Chip, which provides healthcare for nine million children, is near the top of the Democrats' wish list.
At least some Democratic votes are needed to pass the budget measure ahead of Friday's deadline.
Republicans then have to tackle their own divisions, and hope a provision in the bill to eliminate a tax on expensive health plans could appease hardline conservative lawmakers.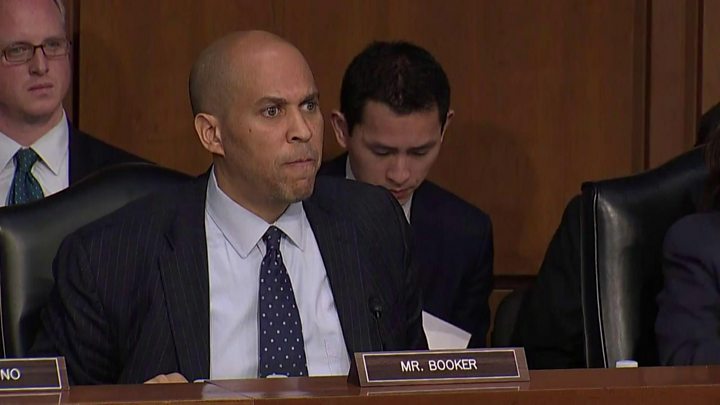 Didn't this just happen?
Yes. In December, Congress passed a similar short-term bill to keep the government open until 19 January.
The current bill, if it passes, would only keep the government running until 16 February.
The whole drama would then be replayed in the coming weeks.