Trump urges Boris Johnson and Nigel Farage to join forces for British elections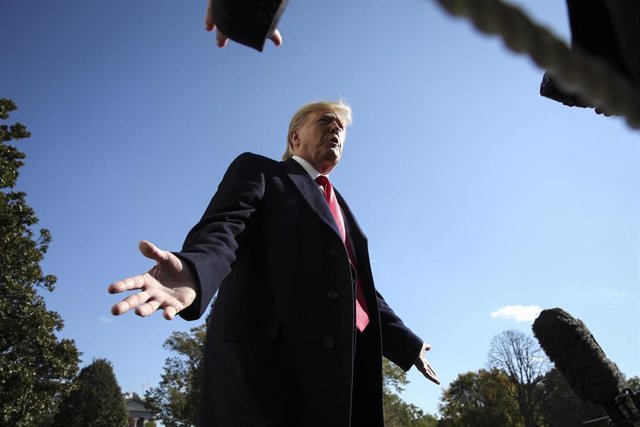 The president of the United States, Donald Trump – Contact
WASHINGTON, Nov. 3 (Reuters / EP) –
The American president, Donald Trump, has called on Sunday the conservative leader and British prime minister, Boris Johnson, and populist Nigel Farague, leader of the Brexit Party, to join forces ahead of the early elections on December 12.
This union would facilitate an extended trade agreement with the United States once the United Kingdom leaves the EU, Trump has argued, for whom Johnson and Farage are both his friends, but that Johnson "is the right man for this moment."
At a press conference, journalists have asked Trump who he supports. "I like them both. I think Boris will do well. They are both my friends. What I would like is for Nigel and Boris to get together. I think it's a possibility," he said.
Trump has thus defended a "structured" Brexit to facilitate the continuity of trade between the United Kingdom and the United States. "We are by far the first economy in the world and if you do it in a certain way we will be prohibited from trading with the United Kingdom. That would be very bad for the United Kingdom because we can do much more business (than) the EU," he argued.
Last week Trump already intervened in the pre-campaign of the British elections, affirming in a radio interview that if the Labor Party wins, it would be "very bad" for the United Kingdom.
This same Sunday, Johnson has ruled out an abrupt break with the EU in response to Trump's position, which refused to negotiate a preferential deal with London.