Trump to decide on Iran nuclear deal
The President said he would reveal his decision on the deal, officially named the Joint Comprehensive Plan of Action (JCPOA), hours after Boris Johnson tried to convince him to stick with the agreement.
:: The Iran nuclear deal explained
"I will be announcing my decision on the Iran Deal tomorrow from the White House at 2:00pm," the President tweeted – which is 7pm UK time.
I will be announcing my decision on the Iran Deal tomorrow from the White House at 2:00pm.

— Donald J. Trump (@realDonaldTrump) 7 May 2018
The Foreign Secretary spoke to Mr Trump during a trip to Washington DC where he suggested that if the US pulls out of the deal then Iran would "go for a bomb".
Mr Johnson said the deal is "working" at its core, and the US and its allies should work to "fix the rest".
:: Johnson: Trump could be in line for Nobel Peace Prize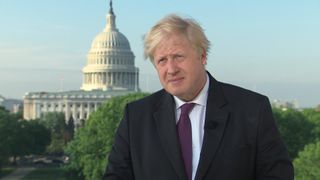 After signing the deal in 2015, Iran was obliged to limit its nuclear energy programme.
Under the agreement with the United States, France, Germany, Britain, Russia and China, Iran strictly limited uranium enrichment capacity to try to show that it was not trying to develop atomic bombs.
In exchange, Iran received relief from economic sanctions.
Donald Trump has repeatedly threatened to pull out of the deal, which he has described as "insane".
He issued an ultimatum in January to "either fix the deal's disastrous flaws, or the United States will withdraw".
A White House official said it was possible Mr Trump would end up with a decision that "is not a full pullout," but was unable to describe what that might look like.
Iran's President Hassan Rouhani suggested on Monday that his country could remain in the accord even if the United States withdraws.
:: Iran warns US will suffer 'historic remorse' if it abandons nuclear deal
Mr Rouhani said he had been preparing for every possible scenario, including no deal at all, or a deal without the US – which would still include the other signatories that remain committed to it.
"We are prepared for all scenarios and no change will occur in our lives next week," Mr Rouhani told Iranian state television.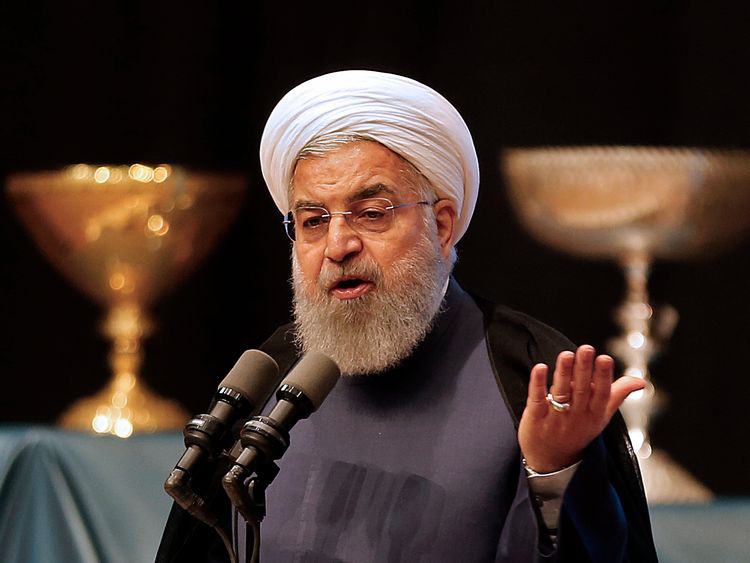 "If we can get what we want from a deal without America, then Iran will continue to remain committed to the deal. What Iran wants is our interests to be guaranteed by its non-American signatories…
"In that case, getting rid of America's mischievous presence will be fine for Iran."
The UK's ambassador to the US Sir Kim Darroch says the Iran agreement was "a good deal" but efforts were ongoing to "find some language, produce some action that meets the president's concerns".