Trump threatens Iran with acting on "very important" goals for the country if it attacks any American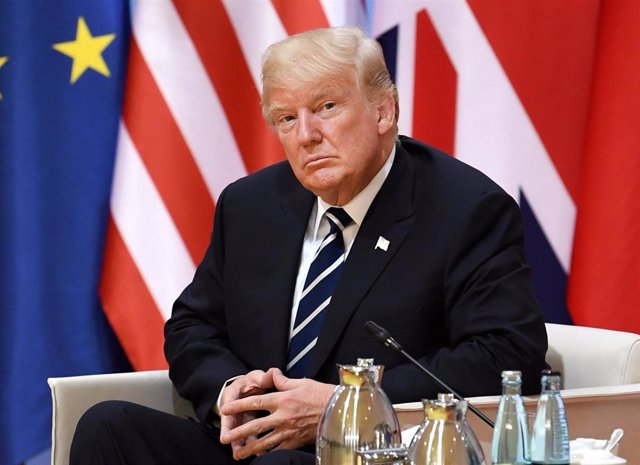 The president of the United States, Donald Trump. – Bernd von Jutrczenka / dpa – Archive
He says the US can fight back "stronger than ever"
MADRID, Jan. 5 (EUROPE PRESS)
The president of the United States, Donald Trump, has warned Iran on Saturday that they will act on 52 Iranian targets of great level and importance for the country if they attack any American, as he has expressed through his Twitter account.
"We will act very fast and hard. The United States does not want any more threats," Trump said and added that Iran is speaking "with great courage" about attacking certain US targets.
According to the president, Iran wants to act as a "revenge" monkey for "ridding the world of a terrorist leader who had just killed an American and wounded many others," referring to the death of Iranian General Qasem Soleimaini in an American attack. in Baghdad.
In addition, the US president has indicated that he had murdered many people throughout his life, including "Iranian protesters." "He had attacked our embassy and was preparing more attacks in other locations. Iran has been nothing but problems for many years," Trump said.
Hours later, the US president has insisted that if Iran acts, they will fight back. "If they attack again, which I would advise them not to do, we will hit harder than we have ever done before," he said.
He also stressed that the United States has spent two billion dollars on military equipment. "We are the best and biggest in the world, if Iran attacks a base or Americans, we will send some of these new and beautiful teams in their own way and without hesitation," he added.
These statements come after the United States on Friday claimed the death of Iranian General Qassen Soleimani, head of the Quds Force of the Revolutionary Guards of Iran, in an attack at Baghdad airport "to protect US personnel abroad." .
The Pentagon specified that Trump led the attack and explained in a statement that Soleimani "was actively developing plans to attack US diplomats in Iraq and throughout the region."
Washington thus referred to the demonstrations that took place at the US Embassy on Tuesday and Wednesday, motivated by US bombing in Iraq and Syria against the Kataib Hezbollah militia. According to the statement, "Soleimani approved the attacks on the US Embassy."
For his part, the supreme leader of Iran, Ayatollah Ali Khamenei, threatened the United States with a "hard revenge" for the death of Soleimani.
"A hard revenge is waiting for the criminals who have their hands stained with their blood (that of Soleimani) and that of other martyrs of the incident," warned Jamenei, who declared three days of mourning in the country after the general's death.