Trump threatens complaints about Russian plot investigation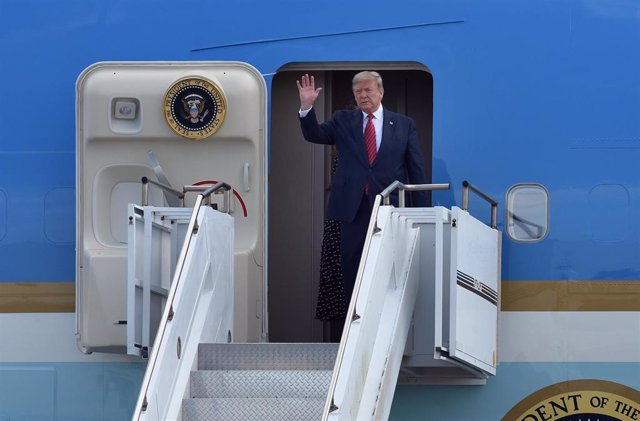 Donald Trump in the Air Force One – Paul Hennessy
MADRID, Feb. 18 (EUROPE PRESS) –
The president of the United States, Donald Trump, has raised the possibility of denouncing the people involved in the "fraudulent" investigation commissioned by the special prosecutor Robert Mueller, who analyzed the alleged interference of Russia in the 2016 elections.
Trump has reaffirmed on Twitter that these inquiries, which he has always considered a "witch hunt," began "illegally" from the contents of a "fake" dossier. For this reason, he has requested the rejection of "everything that has to do" with the investigation.
The president has assured that Mueller lied to Congress when he said he had not interviewed him for the position of director of the FBI. "The whole agreement is a scam. If I were not president, I would denounce everyone involved. Maybe I still do," he warned.
Mueller's report separated the US president from Moscow's alleged attempts to influence the elections, but he pointed to up to ten times when Trump was able to obstruct the investigations. The president, who in less than nine months will aspire to reelection, has tried to present himself as a victim of this whole process.