Trump: Talks on N Korea summit 'going very well'
The US President said they are still considering 12 June in Singapore for the summit with Kim Jong Un.
"We're doing very well in terms of the summit with North Korea," Mr Trump said at the White House.
"It's moving along very nicely. So we're looking at June 12th in Singapore. That hasn't changed. So, we'll see what happens."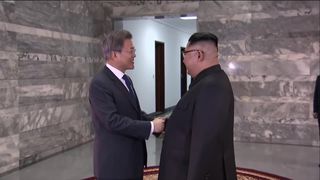 Mr Kim believes a summit with Mr Trump will be a landmark opportunity to end decades of confrontation, South Korea's President Moon Jae-in said on Sunday following his surprise meeting with the North Korean leader.
"He (Kim) also expressed his intention to put an end to the history of war and confrontation through the success of the North-US summit and to co-operate for peace and prosperity," Mr Moon told reporters.
Moon and Kim held talks in the demilitarised zone separating their two nations on Saturday in a scramble to save the June summit.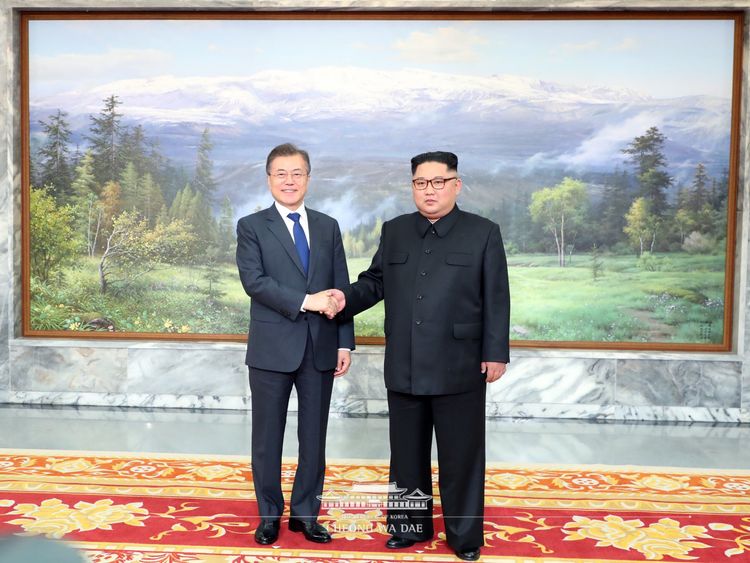 Mr Trump had rattled the region on Thursday by cancelling his meeting with Mr Kim, citing "open hostility" from Pyongyang.
But within 24 hours he reversed course, saying it could still go ahead after productive talks were held with North Korean officials.
During his two-hour meeting with Mr Kim, Mr Moon said he urged both Washington and Pyongyang "to remove misunderstandings through direct communication and to have sufficient dialogue in advance through working-level negotiations on the agendas to be agreed upon at the summit".
"Chairman Kim agreed on that," he added.
Pictures from the summit show Mr Moon and Mr Kim shaking hands as well as embracing, and reveal Mr Kim brought along his sister, Kim Yo Jung.
She has played a major public role in talks with the south and led the delegation to the Winter Olympics in February.
Mr Trump's decision to pull the summit is understood to have followed comments from North Korean diplomat Choe Son Hui, who referred to Mike Pence as a "political dummy".
She also said it was up to the Americans whether they would "meet us at a meeting room or encounter us at nuclear-to-nuclear showdown".
Despite the cancellation of the summit, the North Korean government responded with some restraint, saying: "The first meeting would not solve all, but solving even one at a time in a phased way would make the relations get better rather than making them get worse."
The Vice Foreign Minister Kim Kye Gwan said the meeting could happen "any time, in any format".
More to follow…