Trump sweeps with little opposition in the Iowa Republican caucus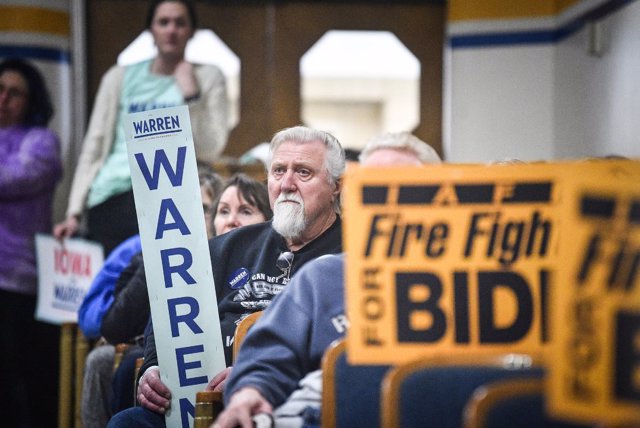 Supporters of Joe Biden and Elizabeth Warren – DPA
MADRID, Feb. 4 (EUROPE PRESS) –
The president of the United States, Donald Trump, and waiting for the latest results to be confirmed in a dozen more territories, has swept this Monday in the Republican caucus of the state of Iowa, where he has won the victory without just having opposition.
The tycoon has faced two minor rivals, former Illinois Republican Rep. Joe Walsh and former Massachusetts Governor Bill Weld, who have barely got 1 percent of the votes each.
The White House tenant has thanked Republican voters for their confidence in a brief message through their Twitter social network account: "A great victory for us tonight in Iowa. 'Thank you!"
This situation, more than foreseeable in the rest of the states, has meant that the Republican Party has chosen this year to cancel the primaries in many territories due to the popularity of the current president of the United States.
In the case of Iowa, the spokesman of the Republican Party of this state, Aaron Britt, has opined that the most probable thing is that the assistance this Monday did not approach the one registered four years ago, when he was the Texas senator, Ted Cruz, who was ahead of today more than favorite Donald Trump.
The impeachment trial against Trump, which is expected to end this week, also has not played against the magnate in Iowa, where he held a rally a few days ago at Drake University, in Des Moines, before 7,000 faithful They applauded when he said "the left is totally sick."
Despite that second place in 2016 against Cruz, in the White House elections, as recalled by the newspaper 'Usa Today', Trump achieved 9 points more than his Democratic rival, Hillary Clinton.