Trump signs a government temporary financing bill to prevent the closure of the Administration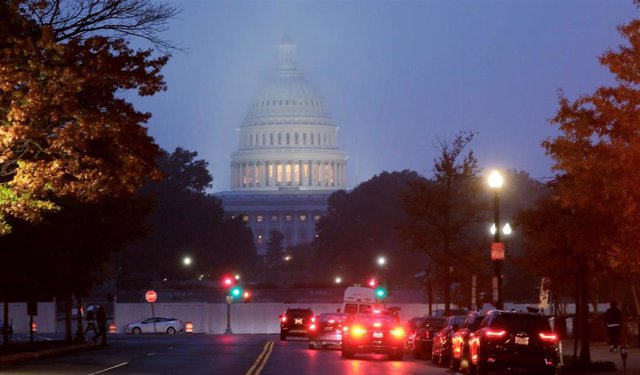 Capitol Building, seat of the United States Congress – REUTERS / JIM BOURG – Archive
MADRID, Nov. 22 (EUROPE PRESS) –
The US president, Donald Trump, has signed a draft provisional government financing bill on Thursday to keep the government open until December 20 and thus prevent the Administration from closing just hours before the deadline.
The decision allows congressmen to work for another month in an attempt to reach an agreement on government funding, as reported by the CNN news network.
Shortly before the ratification of the text, the Senate approved the bill with 74 votes in favor and 20 against. The House of Representatives had already given the tailor-made green light earlier this week.
"Nothing is easy," said Republican Senator John Thune, who said Wednesday that he hoped that concerns about the project would be resolved before the new deadline approached Thursday.
The impetus in favor of keeping the Government open comes as the Democrats in the House of Representatives hold a series of public appearances to lay the foundations for the possible formal opening of a political impeachment against Trump.
During the Donald Trump Administration, the longest government closure in the country's history has been recorded, with a total of 35 days of partial closure between December 2018 and January 2019.