Trump signs a controversial executive order to deal with anti-Semitism in universities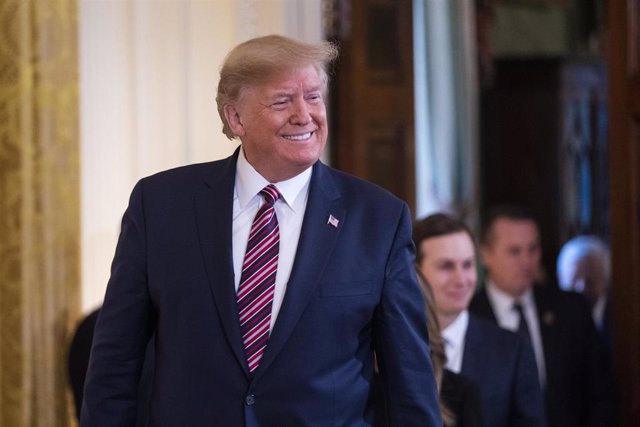 Donald Trump – Contact
MADRID, 12 Dec. –
The president of the United States, Donald Trump, signed on Wednesday a controversial executive order to deal with anti-Semitism on the university campuses of the country, a decision that critical voices already consider a gag for criticism of Israel and an obstacle to freedom expression.
The order, which is based on the protection of civil rights, will expand the defense against possible discriminatory acts based on the Civil Rights Act of 1964, as reported by the CNN television network.
"This is the message to our universities: If you want to accept the tremendous amount of federal funds you get each year, you must reject anti-Semitism. It's very simple," Trump said during an event for the Chanukah in the White House.
Thus, it has referred to Title VI of the legislation, which prohibits discrimination based on color, race and origin in programs and activities that receive funding from the State.
"This action makes it clear that Title VI of the Civil Rights Act, which prohibits funding universities and other institutions that allow discrimination, applies to those institutions that incur in this anti-Semitic hate traffic," Trump said. The liberal NGO and Jewish-American pressure group J. Street has criticized the measure.
"This executive order seems designed less to combat anti-Semitism than to have an effect on freedom of expression and take action on campus against critics of Israel," the group said in a statement.
A senior White House official has explained that the new measure will interpret Judaism as a nationality and not just as a religion.
Trump had already assured on previous occasions that he would commit to fighting anti-Semitism and praised the perseverance of the Jewish people and the Holocaust survivors.