Trump sees Boris Johnson "very capable", although he says he prefers to stay "on the sidelines" of the elections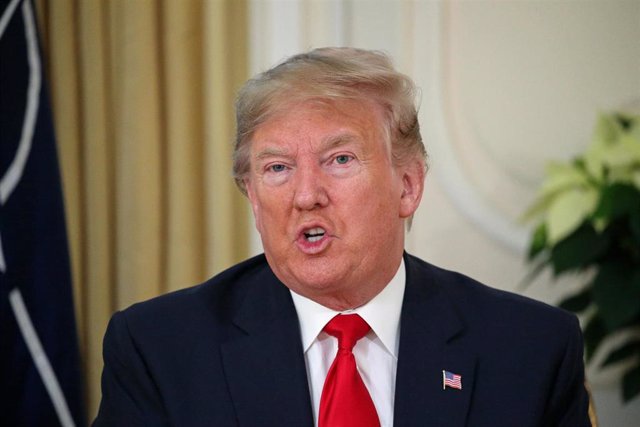 Donald Trump – Jonathan Brady / PA Wire / dpa
The US president denies that the US has an interest in entering British public health
LONDON, Dec. 3 (EUROPE PRESS) –
The president of the United States, Donald Trump, has assured that he considers the British Prime Minister, Boris Johnson, a "very capable" person, although he has claimed that he prefers to "stay out" of the elections so as not to "complicate" the internal political situation in the United Kingdom.
Trump, who attends the NATO leaders summit in London, has responded cautiously to questions about his position on the December 12 elections, after his public defense of Johnson generated controversy in the United Kingdom in recent months .
"They will be very important elections for this great country, but I have nothing to say," said the US president, who nevertheless recalled that he is an "admirer of Brexit", one of the great goals that Johnson set upon arrival at Downing Street.
He has also dedicated good words to the British 'premier': "I think Boris is very capable and will do a good job." Trump has taken for granted that he will see Johnson in the framework of the NATO summit, where he plans to hold "many meetings," according to British media.
On the possibility that, after the elections, the Prime Minister of the United Kingdom will be Labor Jeremy Corbyn, Trump has declared that he can "work with everyone." "I am a very easy person to work for," he said.
The scenario that opens for the United Kingdom after Brexit has generated debate over the role that the United States would play then, with a view mainly to a trade negotiation that the main leaders of the two countries have already taken for granted.
Trump, however, has emphatically denied that the United States has an interest in taking some kind of British public health benefit, in principle outside the negotiating table: "No, not at all. I have nothing to do with it. I don't even have anything to do with it." I've never thought about it sincerely. "
The Labor Party maintains that the 'tories' want to sell parts of the system to US companies, something Johnson has always denied. "We have absolutely nothing to do and we would not want it, even if they delivered it to us on a silver platter," Trump said.