Trump says Trudeau "has two faces" after the alleged teasing of the Canadian leader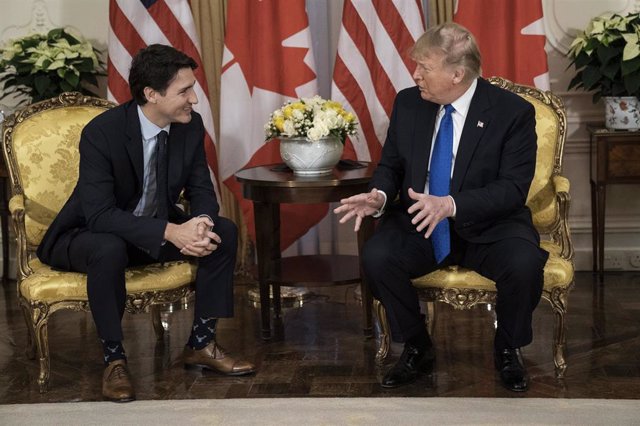 Justin Trudeau and Donald Trump – Shealah Craighead / White House / dp / DPA
LONDON, Dec. 4 (EUROPE PRESS) –
The president of the United States, Donald Trump, said Wednesday that the Prime Minister of Canada, Justin Trudeau, "has two faces", after the latter was hunted in a video allegedly mocking the US president for his long appearances before the media.
The video, broadcasted by the CBC public network, shows an edited form in Buckingham Palace in which, in addition to Trudeau, the Prime Minister of the United Kingdom, Boris Johnson, the president of France, Emmanuel Macron, the chief Government of the Netherlands, Mark Rutte, and Princess Anne of the United Kingdom, daughter of Isabel II.
In the conversation, Johnson asks Macron: "Is that why you're late?" Trudeau points out below: "He's late because he has had a 40-minute press conference out of nowhere," apparently referring to a previous appearance by the French leader and Trump.
At another time, the Canadian Prime Minister also says: "You could see how the jaws of his team fell to the ground." None of those present directly mentions Trump, nor does it offer an additional context to a dialogue that is not completely heard.
Trump has been questioned on this issue in a joint appearance with German Chancellor Angela Merkel and has responded that Trudeau "has two faces." Thus, although he considers him "a good guy", he has taken for granted that the Canadian leader is not satisfied with his requests to increase the defense budget.
"He is not paying 2 percent and I can see that he is not very happy about it," Trump said, referring to the budget goal that the United States claims to all NATO countries. "He doesn't pay 2 percent and he should do it. Canada has money," he added.