Trump says the United States "knows exactly who the new leader of the Islamic State is"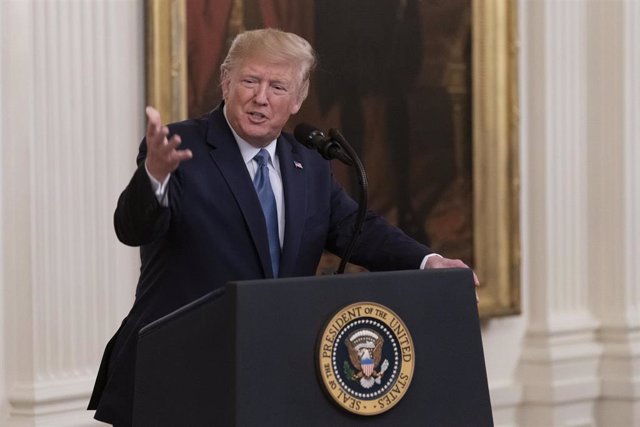 Donald Trump – Contact
WASHINGTON, Nov. 1 (EUROPE PRESS) –
The president of the United States, Donald Trump, has affirmed that his Government "knows exactly who is" the successor of Abu Bakr al Baghdadi at the head of the Islamic State terrorist group, Abu Ibrahim al Hashimi al Qurashi, proclaimed on Thursday by the organization through of its propaganda channels.
"The Islamic State has a new leader. We know exactly who it is!" Trump said on Twitter, a day after the Amaq news agency, linked to the terrorist group, confirmed the death of Al Baghdadi and announced his replacement.
Al Baghdadi was immolated while fleeing an operation of the US special forces in the Syrian region of Idlib on October 27. His death has forced the Islamic State to open a new stage in which he has also announced the appointment of a new spokesman, since the previous one also died in another operation last week.