Trump says that "probably" a second transcript of his call to Zelenski will be published on Tuesday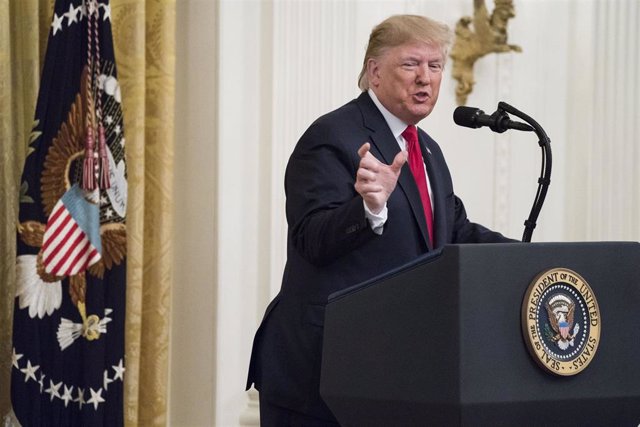 The president of the United States, Donald Trump. – Contact
WASHINGTON, Nov. 10 (Reuters / EP) –
The president of the United States, Donald Trump, said on Saturday that the White House "probably" will publish on Tuesday a second transcript of the call he made in July to his Ukrainian counterpart, Volodimir Zelenski, to ask the Attorney General to investigate the Biden
"We have another transcript on the way that is very important," Trump told reporters at Andrews Air Force Base. "I will give you a second transcript, because I have spoken on the phone twice with the President of Ukraine," he added.
The conversation between Trump and Zelenski has led US Democrats to push for a process of parliamentary impeachment or impeachment. Meanwhile, the US president maintains that the political trial is "a witch hunt."
Biden's son, meanwhile, has defended the work he did as an advisor to the Ukrainian gas company Burisma, although he regretted that he was not able to foresee that his positions in foreign companies could have a negative impact on the political career of his progenitor.
Lawyer by profession, Hunter Biden has said that he does not regret his work for foreign companies but the attacks that his father has received.
The president of the United States has repeatedly accused Hunter Biden of being involved in corruption issues because of his advisory position in the Ukrainian gas company and has extended his accusation to Joe Biden, who says he was responsible for preventing judicial investigations into Your child's business management in Ukraine.