Trump says Soleimani planned to "blow up" the US Embassy in Baghdad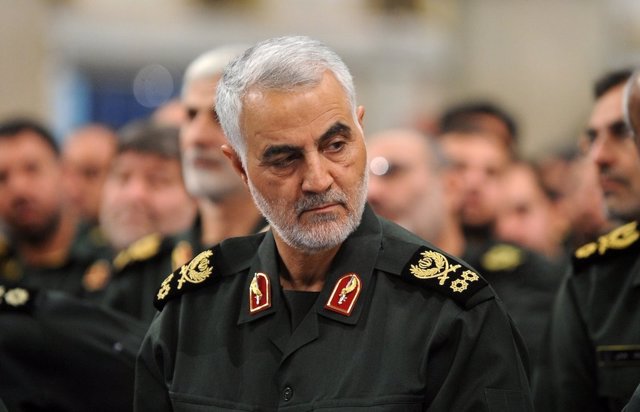 General Qasem Soleimani, head of the Quds Force of the Revolutionary Guard of Iran – Contact
MADRID, Jan. 9 (EUROPE PRESS) –
The president of the United States, Donald Trump, said Thursday that Iranian General Qasem Soleimani, who died last week in a US bombing in Iraq, planned to "blow up" the US embassy in Baghdad.
"We have caught an absolute monster, and we have done away with it," he said, before defending that his plans included "blowing up" the country's embassy in the capital of Iraq.
The US diplomatic legation in Baghdad was assaulted days earlier in protest of a US bombing that killed 25 members of the Popular Mobilization Forces (FMP). "I had in mind more than that particular Embassy," he said.
Trump has also stressed that he does not want to go to Congress for an authorization for such operations because "you have to make a decision in seconds."
He has also accused the president of the House of Representatives, Nancy Pelosi, of "defending a monster" for criticizing the bombing and has argued that this position "is something very bad for this country."
Pelosi said on Thursday that he does not believe the country "is safer" after the "provocative" and "disproportionate" bombing that killed Soleimani, whom he described as "a terrible person" who "did bad things."
"It's not about how bad they are. It's about how good we are to protect people in a way that avoids war, that doesn't cause us to produce again and again generations of veterans who are suffering," he explained.
Pelosi's words have come shortly before the House of Representatives votes for a resolution to "limit" Trump's military actions against Iran, which would order that "if there is no new action by Congress, the military hostilities of the Administration Iran will cease in 30 days. "
Soleimani died along with 'number two' of the Popular Mobilization Forces (FMP), Abu Mahdi al Muhandis, and several Iraqi militiamen, after which Tehran promised he would take revenge for the attack.
In response to the death of Soleimani, Iran attacked two military bases located in Iraq on missiles on which American soldiers are deployed on Wednesday, in which Iran's supreme leader, Ali Jamenei, described Washington as a "slap".
Trump said hours later that the attacks have ended without casualties, although a person in charge of the Revolutionary Guards of Iran said that they have killed at least 80 US military personnel.
For their part, the Iraqi authorities strongly criticized the bombing against Soleimani and the parliament on Sunday approved a motion that demands the expulsion of US troops from the country and forces the government to commit to making public any agreement that it reaches in the future for the presence of foreign military advisers and trainers.
During the day on Monday, the Iraqi Executive limited the activities of the international coalition and reduced them to training and advisory work, prohibiting their movements by land and air.
This same Thursday, the coalition against the Islamic State has announced a "pause" of its military operations in Iraq, given the increase in tensions in the country and the region.