Trump rejects an Iranian offer to negotiate in exchange for the end of sanctions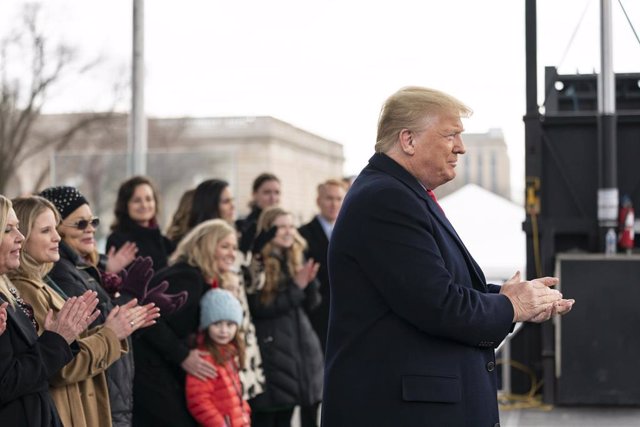 The president of the United States, Donald Trump – Tia Dufour
NEW YORK, Jan. 26 (EUROPE PRESS) –
The president of the United States, Donald Trump, on Sunday rejected an offer from the Iranian government to start a round of negotiations in exchange for the end of US sanctions that weigh on the Islamic republic.
"Iran's Foreign Minister says he wants to negotiate with the United States but wants us to withdraw the sanctions. No, thanks!", The president wrote on his Twitter account, referring to the offer made by the top Iranian diplomat, Mohamad Yavad Zarif, during an interview this Saturday with the German magazine 'Der Spiegel'.
"You never have to rule out," Zarif said, "that people can change positions and recognize reality. We don't care who is in the White House. What matters to us is the way they behave."
Trump decided to restore sanctions against Iran after abandoning, in 2018 and unilaterally, the nuclear agreement signed three years earlier between the Islamic Republic and the international community.
Since then, both countries are engaged in an escalation of tension that reached its peak at the beginning of the month with the death of the powerful Iranian general Qasem Soleimani, considered one of the great architects of Iranian foreign policy and described as a terrorist by the United States , in an American attack at the international airport in Baghdad (Iraq).