Trump expresses his support for á ñ ez to guarantee "a democratic transition" in Bolivia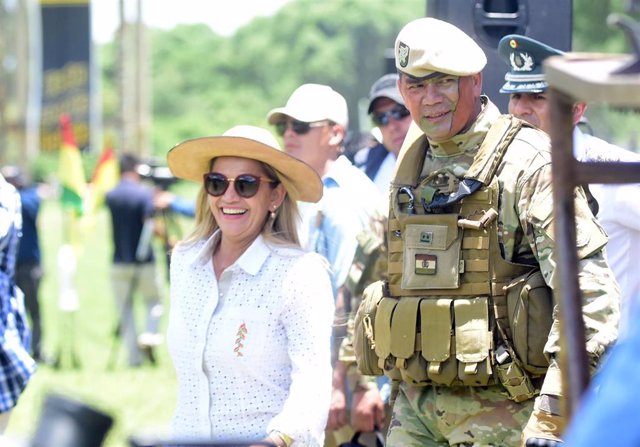 The self-proclaimed president of Bolivia, Jeanine Áñez – ABI
WASHINGTON, Dec. 17 (EUROPE PRESS) –
The president of the United States, Donald Trump, has expressed Tuesday his support for Jeanine Áñez as interim president of Bolivia to guarantee "a democratic transition" through "free elections", after the political crisis unleashed by the elections of October 20 .
"We support Jeanine Áñez in Bolivia to the extent that she works to ensure a peaceful democratic transition through free elections," the White House tenant wrote on Twitter.
In addition, he has rejected "the current violence" and "those who provoke it, both in Bolivia and from afar", although the intensity of the demonstrations has been significantly reduced in recent weeks.
"The United States is with the people of the region for peace and democracy," said the New York tycoon on the social network.
Washington has already backed Añez as soon as she proclaimed herself interim president as vice president of the Senate, she said, to fill the power vacuum caused by the resignation of Evo Morales and other senior officials called to succeed him.
"We want to work with her and with other civil authorities in Bolivia while organizing free and fair elections as soon as possible, in accordance with the Bolivian Constitution," said the deputy secretary of state for the Western Hemisphere, Michael G. Kozak.
Morales resigned on November 10 after the Organization of American States (OAS) detected "irregularities" in the presidential elections held on October 20.
At first he settled in Mexico as a political asylum, and then travel to Cuba for medical reasons. Last week he arrived in Argentina as a refugee, as he had requested Alberto Fernández as elected president of the country.
The MAS of Morales and his opponents have reached an agreement in Congress to hold other presidential elections, although they have vetoed the indigenous leader as a candidate, so he will limit himself to acting as campaign manager.