Trump ends second US govt shutdown in weeks
Politicians had hoped to approve a funding plan before the midnight deadline (5am Friday UK time).
But Republican Senator Rand Paul raised concerns about US debt and repeatedly blocked a speedy vote on the bill, insisting the chamber vote on his amendment to set strict budget caps.
Just three weeks ago, a similar failure to agree on a new budget in January resulted in a US government shutdown for three days, with scores of federal agencies across America unable to continue operating.
"I didn't come up here to be part of somebody's club. I didn't come up here to be liked," Mr Paul said.
They say, "It's a binary choice, young man. Take it or leave it." Well, I'll leave it.

— Senator Rand Paul (@RandPaul) February 9, 2018
Without some type of funding bill, the failure to agree on a new budget means the US government has technically ran out of money.
Mr Paul later tweeted: "Tonight, you could feel the frustration and embarrassment growing in Congress as we exposed the hypocrisy of Republicans who are joining in an unholy alliance and spending free-for-all with Democrats at the expense of the American people and our party's supposed principles."
He added: "Make no mistake, I will always stand up for fiscal responsibility, regardless of which party is in power, and I will continue to call the Republican Party home to the ideas that led to Americans trusting us with government in the first place."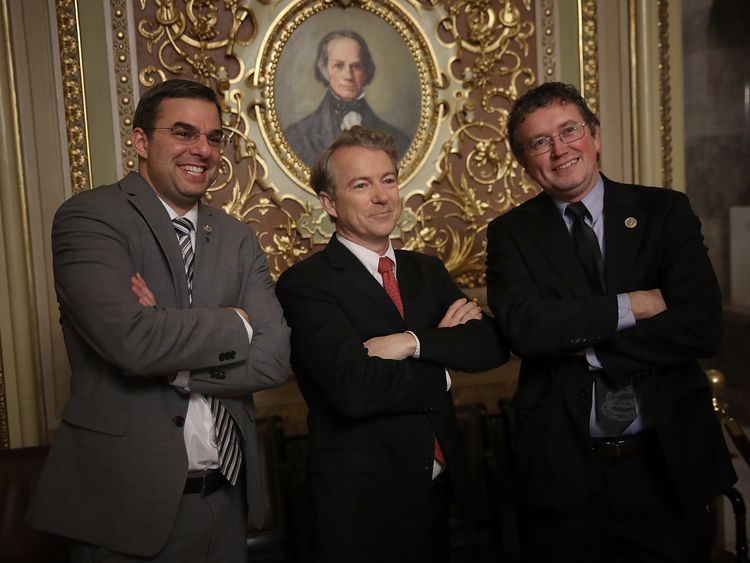 Two hours after the setback, congressional leaders scrambled to end the standoff and senators eventually voted 71-28 to approve the $400bn (£286bn) budget deal, with the bill moving to the House of Representatives for a further vote.
With the government still inactive, federal agencies have been told to implement temporary contingency plans if the bill takes longer than expected to be approved in the lower chamber – where experts say success is not necessarily guaranteed.
The bill would hike defence and domestic spending by almost $300bn (£215bn) over the next two years.
With no plans for other spending cuts or new tax revenues, that additional spending would be financed by borrowed money – something both Democrats and Republicans in the House of Representatives have voiced disapproval of.
However, the White House signalled its optimism of the shutdown being short, calling it a "lapse".