Trump election blow as Democrat wins in Pennsylvania
Conor Lamb, 33, won the seat by about 750 votes in a Republican-held district that President Donald Trump won by almost 20 percentage points in 2016.
On Twitter, Mr Lamb said Mr Saccone had called him and congratulated him "for a close, hard-fought race".
The defeated GOP had considered a recount and legal action to contest the result but, more than a week after votes were cast, they finally admitted the race was lost.
Mr Lamb opposed new gun regulations and backed Donald Trump's steel tariffs but has criticised Republican tax cuts, health care and economic policies.
The seat had been vacated after Republican Tim Murphy stood down.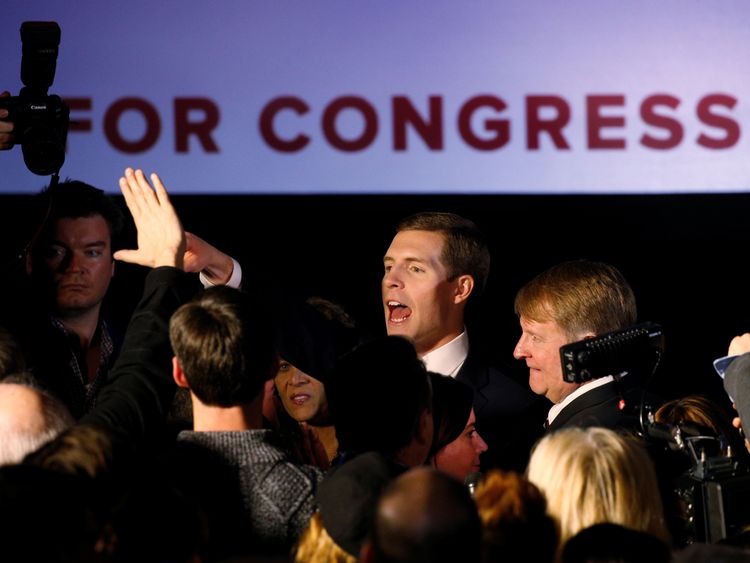 The outcome will have only a minimal effect, however, as Pennsylvania's 18 districts are being re-drawn and the one Mr Lamb has won is being dissolved.
He will have to seek the Democratic nomination to challenge Republican Keith Rothfus in a new district west of Pittsburgh.
Mr Saccone, meanwhile, will be running in a new, more Republican district in Pennsylvania's southwest.
But the result will still send shivers down the spines of Republicans, as the US heads towards November's midterm elections.
Democrats are 23 seats short of a majority in Congress, although the re-drawing of Pennsylvania's districts effectively mean the difference is 24.