Trump criticizes the "prophets of climate destruction" in Davos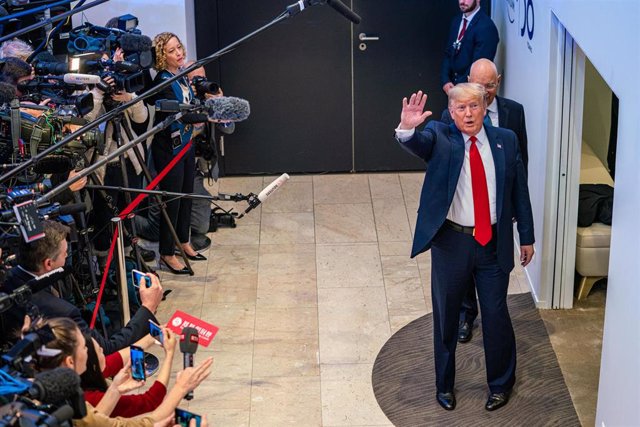 Donald Trump – Boris Baldinger / World Economic F / DPA
MADRID, Jan. 21 (EUROPE PRESS) –
The president of the United States, Donald Trump, has appealed to "optimism" in the defense of the environment and has charged against the "prophets of destruction" during his speech at the World Economic Forum in Davos (Switzerland), to which little Swedish activist Greta Thunberg had spoken before.
"It is not time for pessimism, it is time for optimism. Fear and doubt do not help to think," said Trump, who announced Tuesday his support for a Davos initiative to plant a billion new trees throughout the world.
The US president has charged against the "prophets of climate destruction" that predict the "apocalypse." "These alarmists always want the same thing: absolute power to dominate, transform and control all aspects of our lives," he added.
Trump has not alluded directly to Thunberg, who had just spoken shortly before in the same forum to open a session entitled 'Avoid a climate apocalypse'. The president of the United States has already criticized on other occasions the activism of the young Swedish, which he publicly urged to "relax."