Trump 'could pardon himself over Russia – but won't'
According to Rudy Giuliani, there is nothing in the US Constitution – which gives the sitting president the power to issue pardons – to suggest that Mr Trump could not excuse himself if he wanted to.
During an appearance on ABC's This Week programme, Mr Giuliani said the president had "no intention of pardoning himself" but "probably does" have the power to do so.
"It would be an open question," he added.
"I think it would probably get answered by, gosh, that's what the Constitution says. But the reason it won't is because then it becomes a political problem.
"If the president were to pardon himself, he'll get impeached."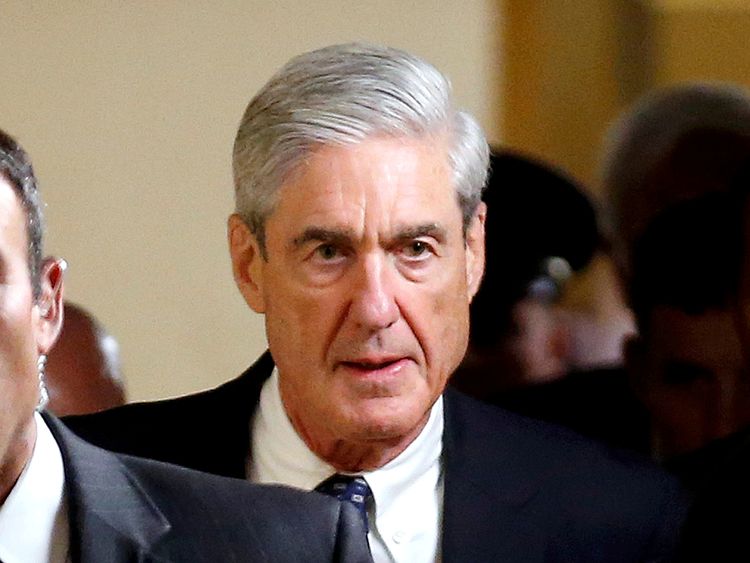 The question of whether Mr Trump would pardon himself stemmed from a letter sent by his lawyers to Mr Mueller on 29 January, reported by The New York Times, which contended that the US Constitution gave him the power to "terminate the inquiry, or even exercise his power to pardon".
But were he to do it, the likely impeachment process would be led by the House of Representatives – and he would then be removed from office by the Senate.
Mr Giuliani – a former New York City mayor – also said that the president had not yet decided whether to sit for an interview with Mr Mueller, but that his lawyers were leaning towards advising him not to.
Both Mr Trump and Russia have continued to deny any collusion in the run-up to his shock election triumph, with the US leader previously labelling the investigation a "witch hunt".
He has also denied attempting to disrupt it, but has not been shy of issuing sharp criticisms of the process via Twitter.
The investigation led by Mr Mueller – previously appointed FBI director by former president George W Bush – has already led to criminal charges against Trump campaign aides, including former campaign chairman Paul Manafort.