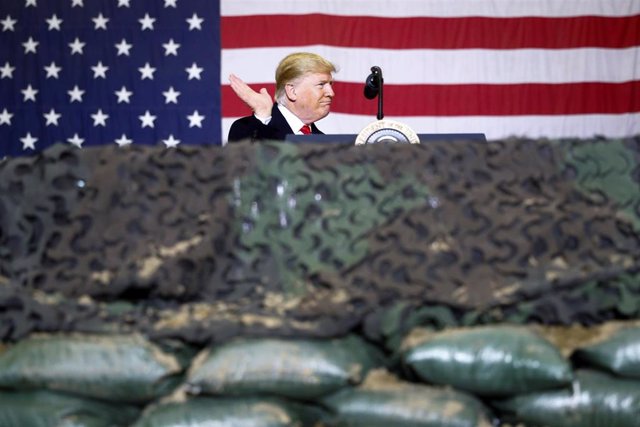 The president of the United States, Donald Trump, during a surprise visit to Afghanistan – REUTERS / TOM BRENNER
MADRID, Nov. 28 (EUROPE PRESS) –
The president of the United States, Donald Trump, announced on Thursday the resumption of peace talks with the Taliban after landing in Afghanistan on a surprise visit.
Trump, who has met with his Afghan counterpart, Ashraf Ghani, after landing at Bagram air base, said he believes the insurgents want a ceasefire to be announced.
It has also confirmed its willingness to reduce the number of military personnel deployed in the Asian country to 8,600, without providing a date for this withdrawal.
The president has also met with soldiers deployed at the air base on the occasion of Thanksgiving, a holiday for which he shared a turkey with them.
Air Force One took off from the Andrews Joint Base at 22.08 (local time) on Wednesday and has arrived about 24 hours later at the Afghan air base, where it has landed with the lights off for security reasons.