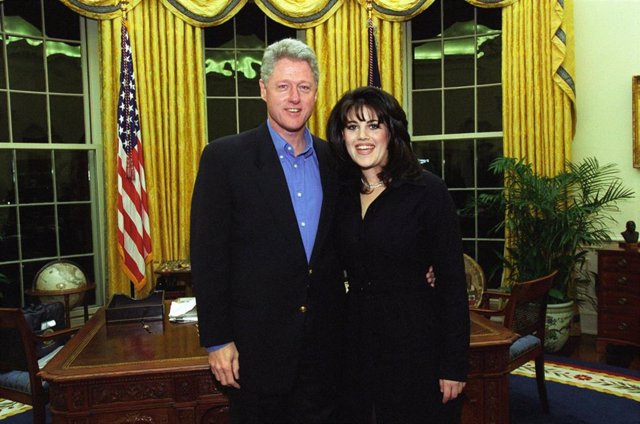 Bill Clinton Presidential Library – BILL CLINTON PRESIDENTIAL LIBRARY – Archive
NEW YORK, Jan. 17 (EUROPE PRESS) –
The lawyers Kenneth Starr and Robert Ray, responsible for the report that led to the then president Bill Clinton in the Lewinski case, will participate again in an impeachment of an American president, this time as defenders of Donald Trump, along with Professor of Constitutional Law Alan Dershowitz.
Trump chooses the impeachment lawyers against Bill Clinton in his Lewinski case
"Professor Dershowitz will present oral arguments at the Senate trial to address the constitutional arguments against political trial and dismissal," reads a statement on the incorporation of Dershowitz.
"While Professor Dershowitz is not partisan when it comes to the Constitution – he opposed the accusation of President Bill Clinton and voted for Hillary Clinton – he believes that the issues at stake are directed at the heart go to the heart of our Constitution" , adds the statement, collected by 'The Hill'.
Starr and Ray's careers have been defined by their investigations into the Clinton marriage. First, in the early 1990s for an investigation into the couple's real estate – the so-called Whitewater case – and at the end of that decade by the perjury committed by President Clinton for lying, during a televised speech, about relationships sexually maintained with one of her scholars, Monica Lewinski.
Lewinski has reacted with sneer to the news on his official Twitter account: "It is clear that this day seems like a fucking joke," the woman wrote.
Together with Starr, Ray and Dershowitz, the legal defense of the president of the United States will consist of White House lawyer Pat Cipollone and Trump's personal lawyer, Jay Sekulow, as well as former Florida attorney general Pam Bondi, and Personal lawyer Jane Raskin, according to the Politico news portal.
The 'impeachment' arrived in the Senate on Wednesday after the House of Representatives appointed the seven 'managers' and sent the statement of objections to the upper house, thereby losing control of the political trial against Trump.
The House of Representatives, of democratic majority, initiated an official investigation in September to determine if there was a legal basis to launch the 'impeachment' against the tenant of the White House, something he finally did in December.
Trump is accused of pressuring his Ukrainian pair, Volodimir Zelenski, to open two investigations: one on the alleged corrupts of the Democratic candidate Joe Biden and his son Hunter in the European country and another on the "discredited theory" that Kiev was, not Moscow, who interfered in the 2016 presidential elections.
According to US congressmen, Trump conditioned the opening of these two investigations on an "anxious" visit of Zelenski to the White House and the military aid that the United States gives to Ukraine in the framework of the war in Donbas.