Trump charges against "failed presidential candidate" Romney for voting in favor of dismissing him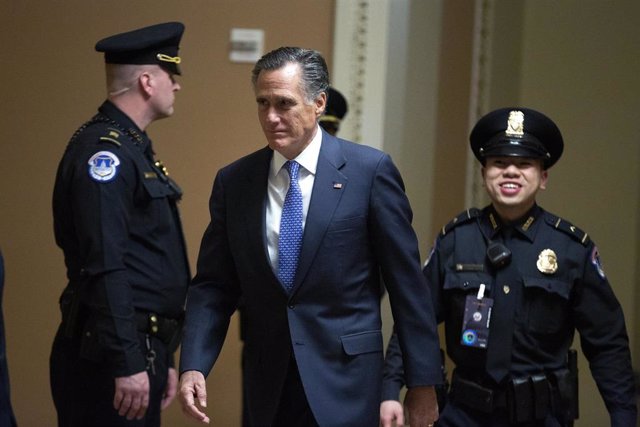 Republican Senator from Utah Mitt Romney at the Capitol in Washington – Stefani Reynolds
WASHINGTON, Feb. 6 (EUROPE PRESS) –
The president of the United States, Donald Trump, has charged against Republican Senator Mitt Romney, whom he has defined as "a failed presidential candidate", after he voted in favor of his impeachment in the impeachment political trial in the Senate from the United States.
"If the failed presidential candidate Mitt Romney had dedicated the same energy and will go on to defeat the undecided Barack Obama that the one who has devoted me to me, he could have won the election," said the US president, in a message published in his Twitter personal account.
The US president has concluded his message by calling the senator for Utah to read "the transcript" of the telephone conversation he had on July 25, 2019 with the president of Ukraine, Volodimir Zelenski, and which is at the origin of the impeachment process 'launched by Democratic congressmen.
Trump has spoken like this hours after Senator Mitt Romney was the only Republican representative who voted in favor of Trump's impeachment in the Senate political trial on the charge of abuse of power.
The US president has been acquitted of the charges for which the House of Representatives failed him, thanks to the support of the Republican majority in the Upper House.