Trump celebrates the end of Soleimani's "reign of terror" and says he is not looking for a "regime change" in Iran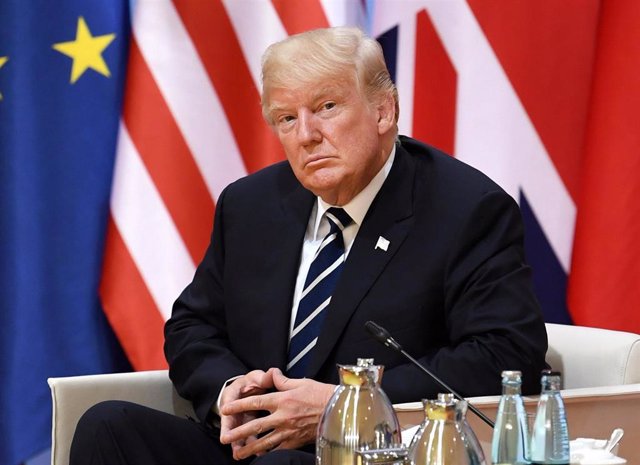 The president of the United States, Donald Trump. – Bernd von Jutrczenka / dpa – Archive
He says the objective of the attack was to "avoid a war"
MADRID, Jan. 3 (EUROPE PRESS) –
The president of the United States, Donald Trump, has celebrated this Friday during a speech at his residence in Mar-a-Lago the end of the "kingdom of terror" of Iranian General Qasem Soleimani, killed in a US attack in Baghdad, and has assured who is not looking for a "regime change" in Iran.
As the New York tycoon explained, Soleimani was "planning sinister and imminent attacks." "We took it with our hands in the dough and we ended it," he said, according to the CNN news network.
"We are not looking for a regime change in Iran," Trump said. However, the leader has clarified that the "aggressions of the Iranian regime in the region must end and must end now."
Thus, he stressed that the actions carried out by Washington were aimed at "avoiding a war." "We don't take them to start one," he added.
Soleimani was a fundamental figure to understand the presence of Iran in the main conflicts of the region and as the executing arm of the policy of the supreme leader of the Islamic Republic, Ali Khamenei. The 'number two' of the Iraqi militia Popular Mobilization Forces, Abu Mahdi al Muhandis, and another dozen people have also died.
For his part, the chief of the General Staff of the Armed Forces of the United States, General Mark Milley, has defended in an appearance the attack against Soleimani, ensuring that "the risk of not acting was greater than the risk of doing so."
Milley has claimed that US forces had "compelling" intelligence information that indicated that Soleimani was planning a "significant campaign of violence" against the United States in the coming days.