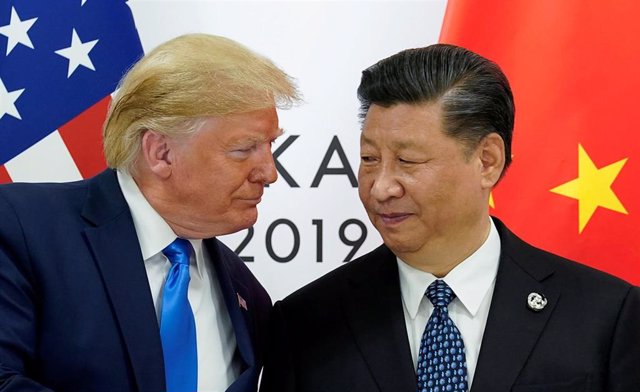 The president of the United States, Donald Trump, and the president of China, Xi Jinping. – REUTERS / KEVIN LAMARQUE
WASHINGTON, Dec. 7 (Reuters / EP) –
The president of the United States, Donald Trump, has asked the World Bank on Friday to stop lending money to China, because he already "has a lot and if not, believe it," he said, after the institution made public that he was going to Help the Asian giant with more millionaire loans.
"Why does the World Bank lend money to China? Can this be possible?" Trump has asked. China has continued "it has a lot of money, and if not, they do, believe it. Stop!", The president of the United States has exclaimed through his account on the social network Twitter.
The World Bank has approved this week a plan to help China with loans ranging from $ 1 billion to $ 1.5 billion in annual low-interest loans until June 2025. The plan requires that loans "gradually decrease" since the previous five-year average of 1.8 billion.
"The World Bank loans to China have been drastically reduced and will continue to be reduced as part of our agreement with all our shareholders, including the United States," the World Bank explained, according to information from Reuters.
The World Bank lent China $ 1.3 billion in the fiscal year of 2019, which ended June 30, a decrease of about $ 2.4 billion in the fiscal year of 2017.