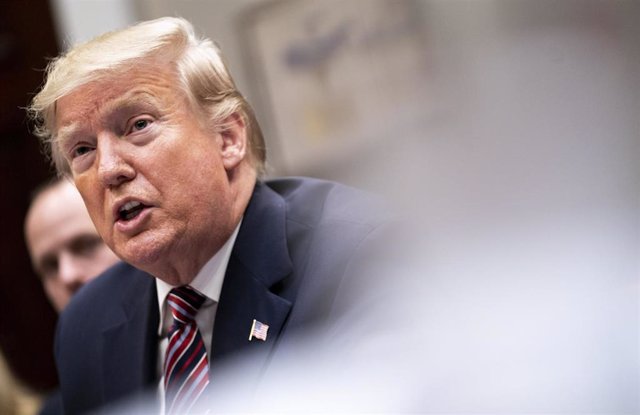 The president of the United States, Donald Trump. – Contact
WASHINGTON, Dec. 7 (Reuters / EP) –
The president of the United States, Donald Trump, has asked the Supreme Court on Friday to prevent Deutsche Bank AG and Capital One Financial Corp from delivering the records of their finances to the Democratic congressmen.
Specifically, the attorneys of the president have demanded that a ruling of the second United States Court of Appeals, of December 3, be ordered that orders the two banks to comply with the citations of the Financial Services Committee and the Intelligence Committee of the House of Representatives to publish the financial records in question.
In petitions filed in April, Democratic congressmen asked the two banks for records related to Trump, his adult children and the Trump Organization. Manhattan District Judge Edgardo Ramos ruled in June that the subpoenas should be attended.
Deutsche Bank has long been the main lender of Trump's real estate business. A report published in 2017 showed that Trump had at least $ 130 million in obligations to the bank.
The request to Deutsche Bank seeks records of accounts, transactions and investments related to the Trump, with people close to the family and with several of the entities that make up the Trump Organization, as well as records of possible links with foreign entities.
For its part, the petition to Capital One presented by the Financial Services Committee seeks records related to the Trump organization's hotel business.
The American Justice already processes several petitions to know the state of the finances of Trump, something to which it has resisted to consider that it is not relevant. So far, a precautionary measure has slowed its publication pending a final decision.
In this context, the president of the House of Representatives, Nancy Pelosi, has accused Trump of "obstruction of justice" for the performance of his lawyers in court to keep these papers secret.
Pelosi has also announced hours before the start of the 'impeachment' against Trump, in a separate case, the most important that the White House tenant faces. If approved, it would be stopped.