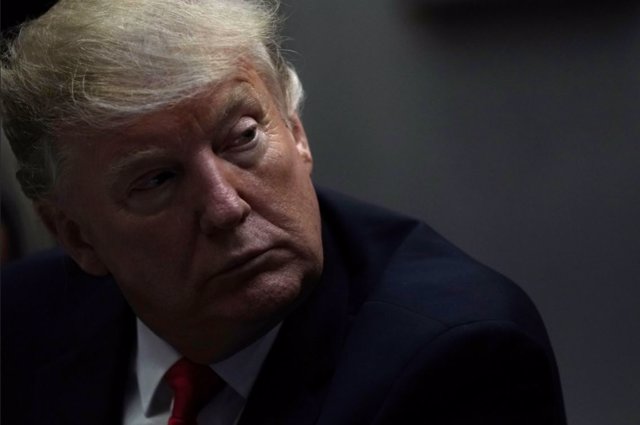 File image of the President of the United States, Donald Trump – GETTY
MADRID, Nov. 27 (EUROPE PRESS) –
The president of the United States, Donald Trump, announced Tuesday that he will declare "terrorist organizations" to Mexican drug cartels in the framework of the fight against drug trafficking.
Trump announces that he will declare á "terrorist organizations" to the Mexican drug cartels
"They will be designated. (…) I have been working on that for the last 90 days. You know, the designation is not that easy, you have to go through a process and we are well into that process," explained the leader during an interview with the television network Fox News.
The New York magnate has indicated that despite having offered help in this regard to his Mexican counterpart, Andrés Manuel López Obrador, he has rejected it.
"In fact I have asked him to let us in and clean the area," said Trump, who said he "rejected the offer for the moment." "At some point it will have to be done," he added.
His comments have taken place after Mexican Foreign Minister Marcelo Ebrard said he considers it "unnecessary" for the United States to call drug trafficking terrorism, as claimed by the LeBarón, a family of American Mormons who lost nine relatives in an attack perpetrated by drug cartels on November 4 in Sonora.
Ebrard thus referred to the request made by Bryan LeBarón through the Petitions White House digital platform to the Trump Government to include Mexican cartels in the list of terrorist organizations, which would allow it to adopt stronger measures against them.
Armed men attacked the cars in which 17 members of the LeBarón family traveled on the borders between the states of Sonora and Chihuahua, on the border with the United States. The main hypothesis is that they were confused with a rival group.