Trump and Salí could discuss during the Davos forum the situation of US troops in Iraq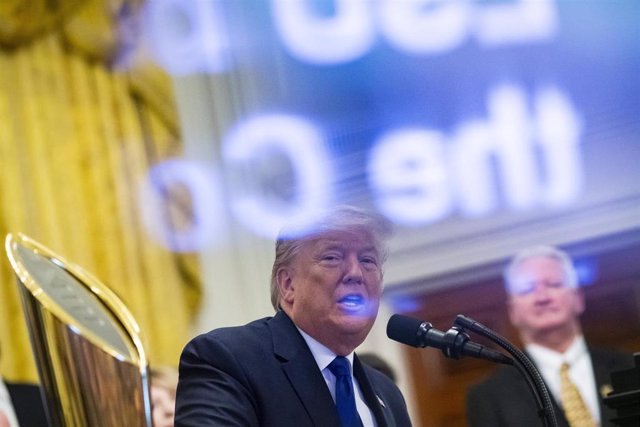 The president of the United States, Donald Trump – Contact
MADRID, Jan. 18 (EUROPE PRESS) –
The president of the United States, Donald Trumo, and his Iraqi counterpart, Barham Salí, could discuss next week at the World Economic Forum in Davos the current situation of US troops in Iraq after the succession of disagreements following the death of the powerful Iranian general Qasem Soleimani on January 3 in a US attack near Baghdad airport.
For now, the teams of both leaders are arranging the terms of the meeting, according to sources from the White House to the CBS network, who are optimistic about the possibility of holding the meeting, the first since this last episode of the crisis.
To such an extent has reached the tension that the Iraqi Parliament has recently approved a motion to expel the US military. The United States has considered a withdrawal due to security reasons in the fight against terrorism, argues the White House.
The meeting in the Swiss city – meeting point of political and economic elites from around the world – will be held between January 21 and 24.
The president is also expected to meet with the president of the European Commission, Ursula Von der Leyen, with whom he will discuss the commercial situation between the United States and the EU. Accompanying Trump will be the Commerce Commissioner for the European Union, Phil Hogan, and the United States Trade Representative, Robert Lighthizer.