Trump and Netanyahu have a telephone conversation about Iran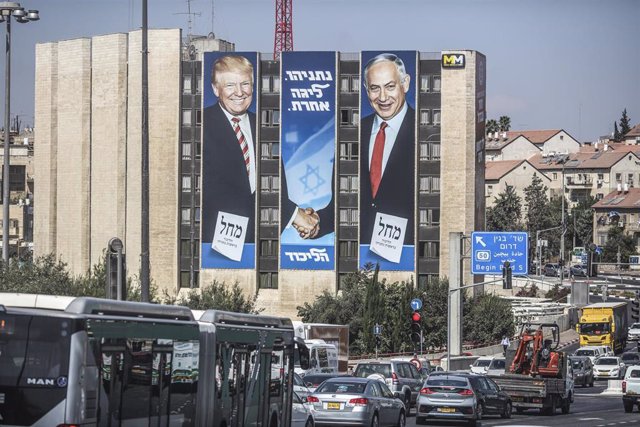 Trump and Netanyahu on an election advertising poster. – Ilia Yefimovich / dpa – Archive
MADRID, Dec. 2 (EUROPE PRESS) –
The president of the United States, Donald Trump, has held a telephone conversation with Israeli Prime Minister Benjamin Netanyahu on Sunday to talk about Iran.
"The leaders have addressed the threat posed by Iran, as well as other issues of great importance at regional and bilateral levels," the White House said in a statement.
Relations between Iran and the United States have worsened since Trump decided to withdraw from the nuclear agreement signed in July 2015 by the 5 + 1 group (Russia, China, United States, France, United Kingdom and Germany) and impose sanctions against the Middle East country.
In response, the Government of Iran has begun to breach some of its agreements and has criticized that the European countries signing the agreement have not reacted to compensate for the damage caused by the United States' exit from the pact.
Tehran has insisted at all times that these breaches are contemplated by the 2015 agreement in case any of the parties ceases to maintain their commitments and has stressed that they are "reversible" in case there is a response to their demands.
The 2015 nuclear pact establishes the withdrawal of sanctions against the Islamic Republic in exchange for a reduction in Tehran's atomic program.