Trump accuses the demolts of "loving" the primaries to expel Bernie Sanders from the election race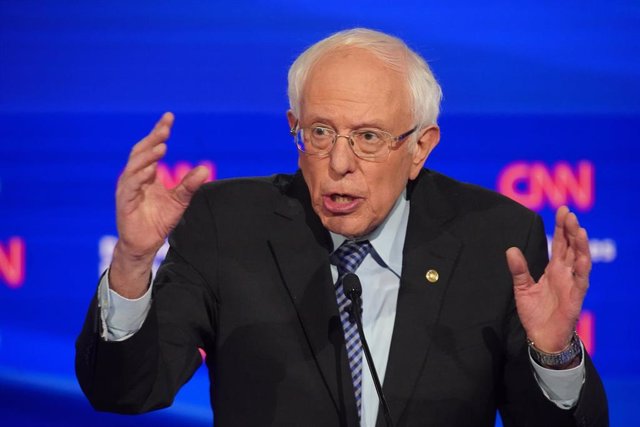 Bernie Sanders – John Nowak
NEW YORK, Jan. 17 (EUROPE PRESS) –
The president of the United States, Donald Trump, has accused the Democratic Party of "rigging" the primaries to the White House to leave candidate Bernie Sanders out of the race, considered practically as a radical with respect to other possible nominees such as former Vice President Joe Biden or Senator Elizabeth Warren, and that four years ago ended up giving up the final candidacy to Hillary Clinton.
"The elections against Bernie Sanders are already re-rigging, as it happened last time, but now in a more blatant way," Trump wrote on his Twitter account.
Sanders emerged as Clinton's astonishing final contender in the party's primaries until then-president of the United States, Barack Obama, communicated his intention to support what was his secretary of state. Clinton ended up defeated in the elections against Trump.
This Thursday, Sanders, senator for Vermont, lamented in public that the judicial process opened against Trump, already in the upper house of Congress, forced him to absent himself from his campaign tour, particularly in the state of Iowa. After two and a half weeks, the first preliminary assemblies begin to finish screening the reference candidates.
"The Democrats are taking him out of the race so that, as a senator he is, he has to go to this false trial," Trump argued. "And so Nancy's madwoman (Pelosi, Democratic president of the House of Representatives) gives Joe the Dormilón an advantage," he said, referring to former Vice President Biden.
"It's unfair but that's how the Democrats play. Anyway, I'm having a lot of fun watching this!" Trump concluded.