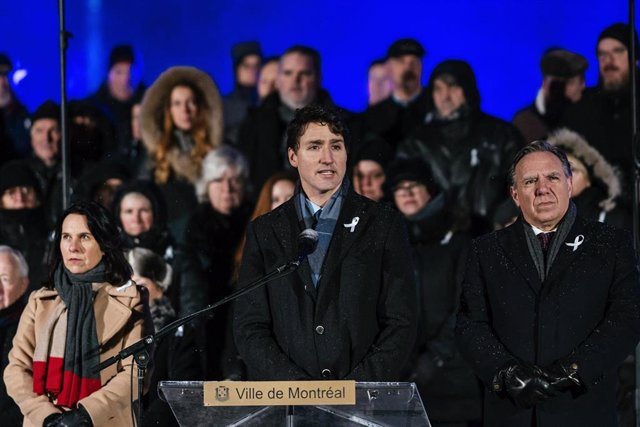 Justin Trudeau – Eric Demers – Archive
NEW YORK, Jan. 11 (EUROPE PRESS) –
The Prime Minister of Canada, Justin Trudeau, has urged Iran to take "full responsibility" for the demolition of the damaged Ukrainian plane last Wednesday in Tehran, but has stressed that the tension between the Islamic Republic and the United States "contributed" to the incident .
Trudeau affirms that the tension with the US "contributed" to the demolition of the Ukrainian plane
"Iran must take full responsibility," Trudeau said Saturday at a press conference. Up to 63 of the 176 passengers and crew of the downed plane were Canadians.
In his appearance, Trudeau has referred to a conversation with the Iranian president, Hasán Rohani, in which he has committed to "collaborate to close the victims, reduce tensions in the region and continue this dialogue" .
"What Iran has recognized is very serious. Shooting down a civilian plane is horrific. Iran must take full responsibility … Canada will not rest until they are accountable, there is justice and the closure that families deserve," he said. added.
In any case, he pointed out that the tension between Washington and Tehran has "contributed" to this incident. "I think that in times of conflict and tension is when innocent lives are lost. Obviously in this context these days in the Middle East have contributed to this tragedy, but Iran has done the right thing and assumed responsibility for the demolition of this plane and for this tragedy, "he said.
The president of Iran, Hasan Rohani first, and the Iranian Army Revolutionary Guard later, have confirmed that the plane was destroyed by a projectile launched by Iranian forces and have taken full responsibility for the tragedy, which has cost 176 lives persons.