Tripoli and Haftar accuse each other of breaking the ceasefire in Libya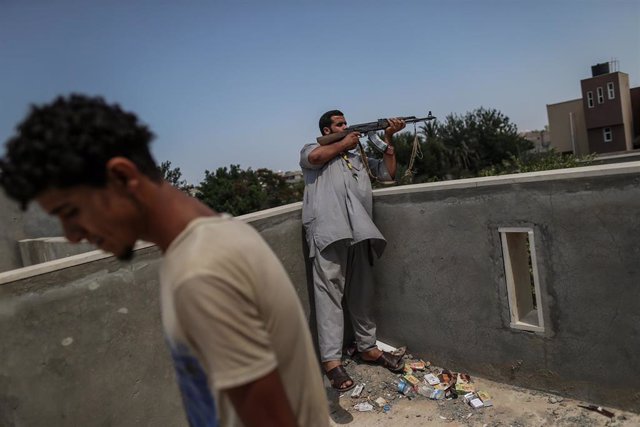 Clashes in Tripoli – Amru Salahuddien / dpa – Archive
TRÍPOLI / BENGAZI, 12 Jan. (DPA / EP) –
The Libyan government in Tripoli, recognized by the international community, and its declared enemy, Field Marshal Jalifa Haftar, have accused each other of breaking the ceasefire around the Libyan capital after the skirmishes of the last hours.
According to the Government of the National Agreement (GNA) in Tripoli, Haftar forces unleashed several attacks against the neighborhoods of Saladin and Wadi el Rabie just minutes after the ceasefire came into effect, this past midnight .
Haftar, for his part, has assured through his spokesman, Commander Al Mabruk al Gazawi, that it was "GNA militias that violated the truce on multiple fronts with all types of weapons, including artillery."
Both sides have pledged, however, to respect the ceasefire as much as possible, while the United Nations has reiterated its commitment to assist the opposing parties, as well as the Libyan people "to find a peaceful solution to this crisis. ", according to a statement from the UN mission, UNSMIL.
This crisis has reached its peak with the internationalization of the siege that Haftar, armed arm of the parallel government of eastern Libya, has been maintaining over Tripoli since last April with the support of Russia, the Emirates and Egypt.
The Libyan government of the capital is backed by countries such as Turkey, with which it has signed a specific security pact.
Since the beginning of hostilities, the UN Security Council has failed to agree on any statement or resolution on the campaign, which has resulted in hundreds of civilians killed and injured and more than 120,000 displaced.