Tribute to 'inseparable' Canyon crash victims
In a statement to the Foreign Office, David and Sandra Hill said their sons Stuart, 30, and Jason, 31, were "happy, outgoing people who loved cycling, walking and spending time with family and friends".
Paying tribute, the couple said: "Jason and Stuart were wonderful sons, inseparable brothers and just remarkable people who were truly loved and will be deeply missed by so many, many people.
"We have a large extended family and Jason and Stuart were always at the heart of it, organising get-togethers and always with time for others.
"If ever either of us came home after a difficult day, Jason or Stuart would be there with a smile or a hug, and that was all we needed to lift our spirits again.
"We always did things as a family and as parents we feel blessed to have had them in our lives."
The two brothers and Stuart's girlfriend, Becky Dobson, 27, died when their tour helicopter came down at the tourist spot in Arizona on Saturday.
Three other friends – Jennifer Barham, Jonathan Udall and Ellie Milward – survived the crash and are being treated in hospital, along with the helicopter pilot.
David, a reverend, and Sandra said they were "praying for the recovery of Jen, Jonathan and Ellie" and that "our hearts go out to Becky's family at this terrible time".
They said the group had been in the United States celebrating Stuart's 30th birthday.
"It was typical of them that they wanted to be together to celebrate," they said. "Jason and Stuart had an incredible bond with each other right from when they were young children.
"We always said they were so close they were like twins and we will find some support in knowing they were with each other to the last. We will thank God every day for having them in our lives."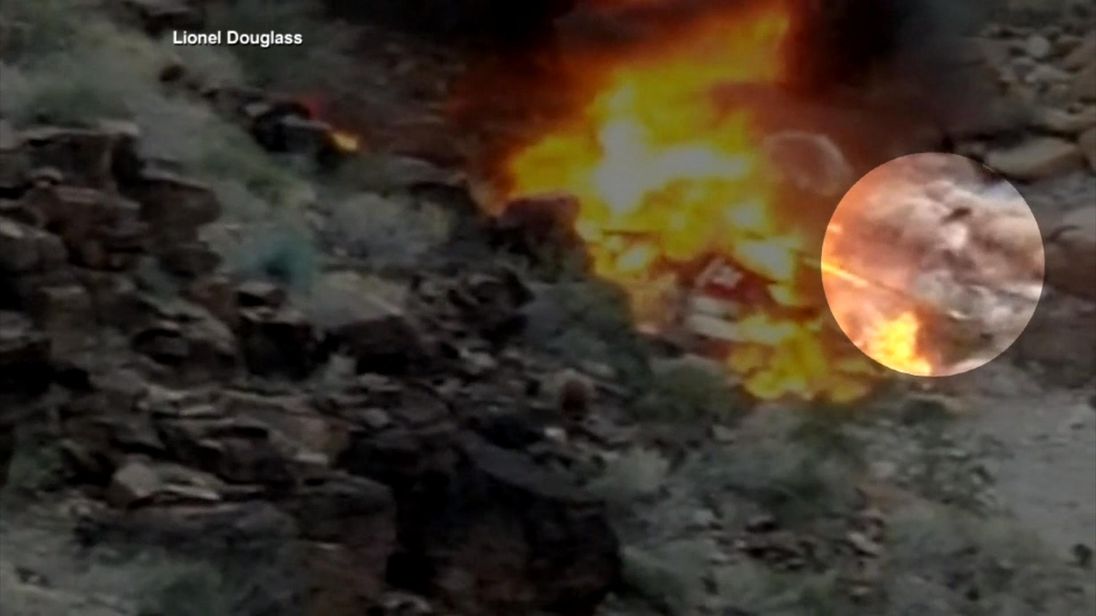 Ms Dobson worked as a receptionist at a veterinary practice in Worthing, West Sussex, while Jason Hill was a corporate senior associate for law firm Shoosmiths and Stuart Hill reportedly worked for Mercedes.
Dramatic photographs of the crash site showed the wreckage of the helicopter engulfed in flames.
The circumstances surrounding the crash are currently unknown.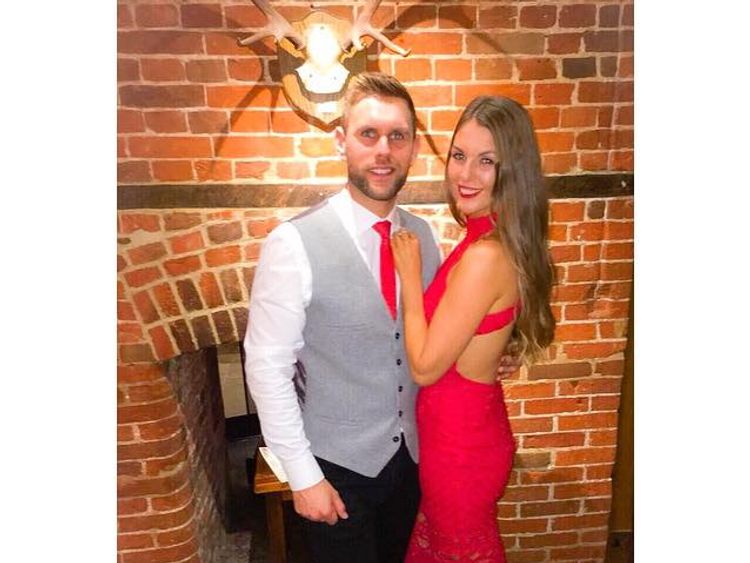 Hualapai police chief Francis Bradley told US media that conditions on the day were "not normal" but said no flight restrictions were in place.
On its website, helicopter tour operator Papillon states that it has "more than 50 years flying the Grand Canyon and beyond" and that "safety is our top priority".
Its chief executive Brenda Halvorson said: "It is with extreme sadness we extend our heartfelt sympathy to the families involved in this accident.
More from Arizona



Brothers and girlfriend killed in Grand Canyon helicopter crash




Two brothers and girlfriend killed in Grand Canyon helicopter crash




Bill Gates to build 'smart city' in Arizona




Trump: My Charlottesville response was 'perfect'




US Senator John McCain diagnosed with brain cancer




Entire family 'wiped out' in Arizona flood
"Our top priority is the care and needs of our passengers and our staff."
An investigation by the Federal Aviation Administration is set to take place.