Travel warnings as fresh snow blast sweeps UK
Many of the vehicles can be fitted with ploughs to clear snow and there are also about 500 dedicated snow ploughs available to use in the UK.
However, according to the RAC Foundation, which compiled the figures, drivers should not expect every road to be clear of snow and ice despite the size of the fleet fighting to keep the roads clear.
The charity's analysis of DVLA data revealed there are 3,238 gritters in England, 431 in Scotland, 105 in Wales and 64 in Northern Ireland. It also found 236 snow ploughs in England, 72 in Scotland and 27 in Wales.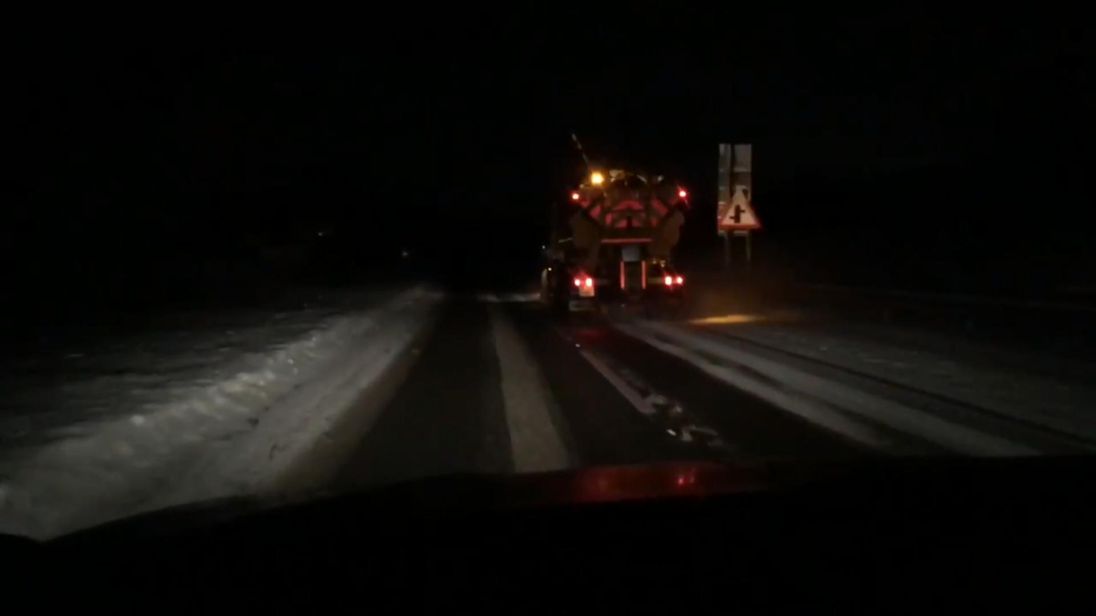 Most of the vehicles are deployed by councils but there are some which are used elsewhere – at airports for example.
"Even with the scale of the gritting fleet poised for deployment it would be unrealistic to expect every road to be kept clear of snow and ice at all times," said RAC Foundation director Steve Gooding.
"Motorists need to be on their guard and if the snowfall is as deep as some forecasters predict, be ready to ask themselves the question: 'Is my journey really necessary?"'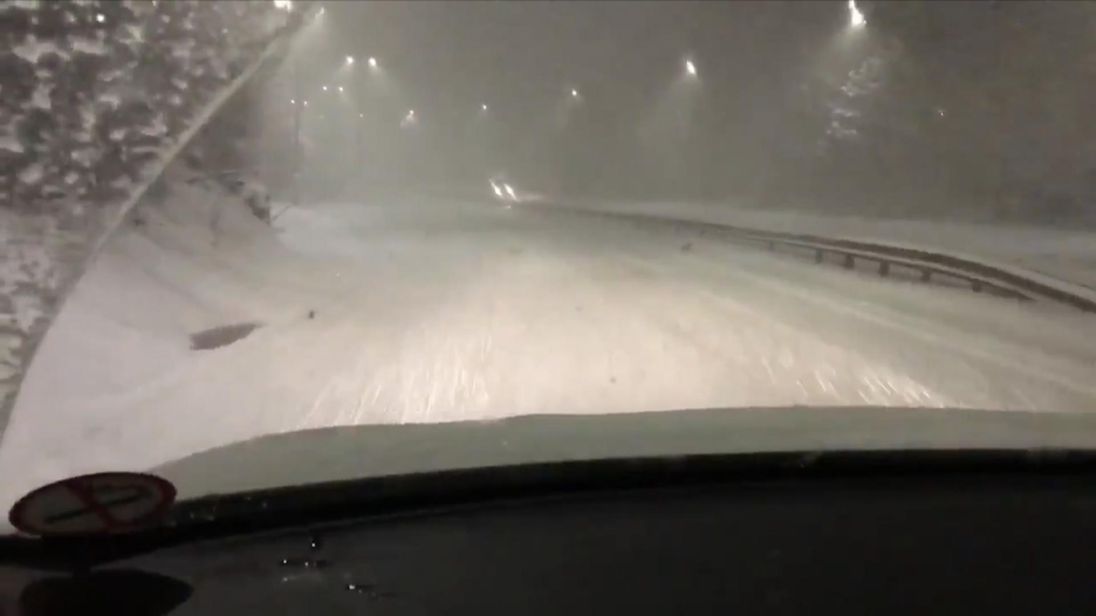 More than 400 schools across Scotland have been closed as people prepare for further treacherous conditions in the north of the UK.
Three weather warnings for snow are still in place for Wednesday, with the South East, North East and Scotland set to be hit the hardest.
The Met Office, which has issued an amber warning, said there would be heavy snow showers battering the East , South East and East Midlands overnight up until about 10am.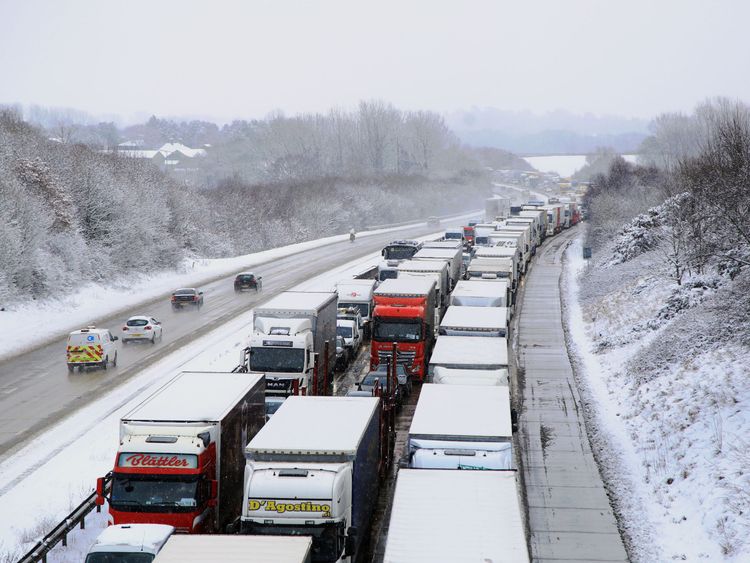 It said there would be up to 15cm (6in) of snow as a result , which is likely to cause vehicles to become stranded and cause delays to roads, rail and air travel.
Another amber warning is in place for parts of Scotland and the North East between 6am on Wednesday and 6pm on Thursday, which could bring up to 40cm (16in) of snow in some places.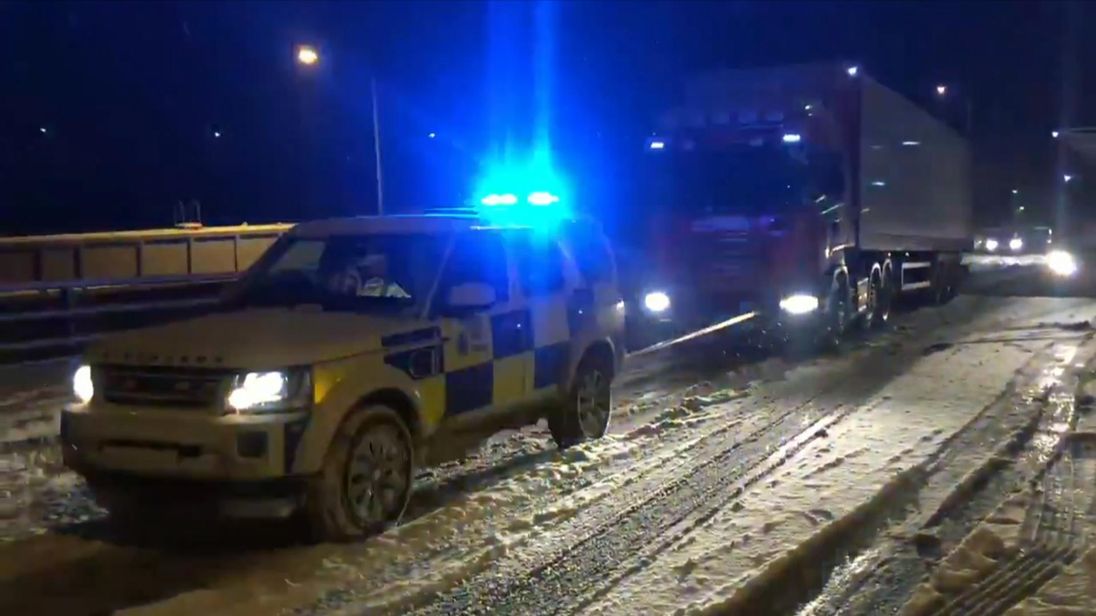 Scottish MSP and Transport Minister Humza Yousaf said amber alerts could be changed to red for extreme weather in certain areas before urging motorists not to drive.
A yellow warning remains in place for most of the rest of England and Northern Ireland all day, with up to 10-15cm (4-6in) of snow forecast.
The weather has meant several roads across the country have been forced to close. Four people died in car crashes amid the heavy snow on Tuesday.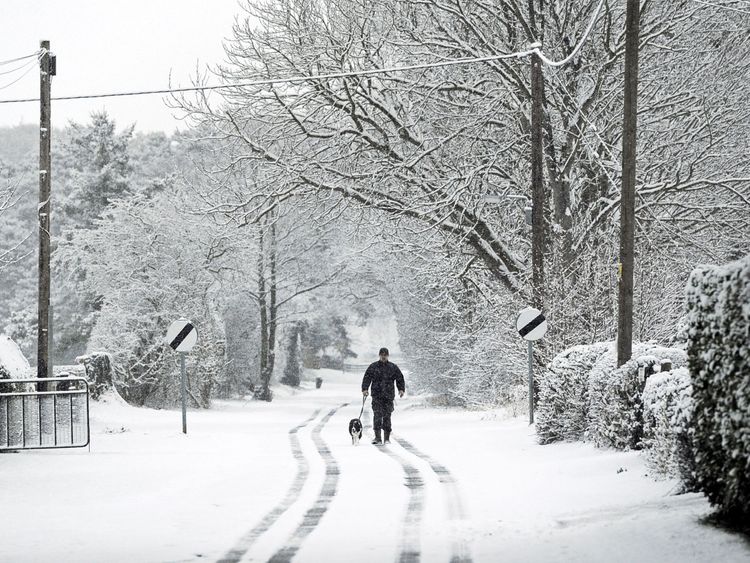 Highways England, which said it received numerous reports of stranded lorries on Tuesday evening, called on drivers to reduce speed and pack a snow kit of blankets, food, water and a shovel.
More from snow



LIVE: Schools closed amid heavy snow warnings




RECAP: Delays and cancellations as snow hit UK




UK snow: Temperatures plunge to -9C as big freeze takes grip




Eat ginger: 8 tips on how to warm up




LIVE: 'Risk to life' warning as UK freezes




Paris snow: Eiffel Tower to remain closed as freezing conditions cause disruption
Rail operators have warned disruption to services could continue up until Friday.
Forecaster Frank Saunders warned people in some parts of the country would experience the "coldest spell of weather since at least 2013, and possibly since 1991".