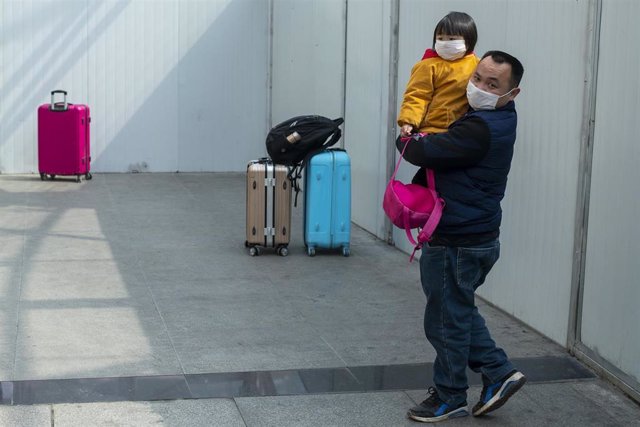 Father and son wear masks to avoid getting the coronavirus. – Dave Tacon
MUNICH (GERMANY), Jan. 28 (DPA / EP) –
The authorities of Germany have confirmed on Tuesday another three cases of the new Chinese coronavirus in the federated state of Bavaria, in the southeast of the country, as reported by the Ministry of Health.
Those affected, all of them workers at the Webasto company, which supplies auto parts and is based in Stockdorf, are related to the 33-year-old man who was infected by a Chinese-born companion during a training course for the company in the cited city.
This is the first case in Europe in which the infection occurred outside of China. The three patients are in turn isolated in a hospital in the town of Munich, where they receive treatment.
Doctors are also supervising several people who have had contact with them recently, while the company has given the employees of its headquarters in Stockdorf, in southern Bavaria, the freedom to decide if they want to go to the office or prefer to work at home during this week
So far, almost all of the approximately 50 infections recorded in France, the United States, Thailand and other Asian countries have been imported, as those affected had contracted the infection during a trip to China.
The epicenter of the outbreak and the country most affected by it is China, where 106 people have died for the moment. Common signs of infection include respiratory symptoms, fever, cough, and breathing difficulties. In more severe cases, the infection can cause pneumonia, severe acute respiratory syndrome, kidney failure and even death.