Thousands of residents and tourists evacuated from the Australian state of Victoria by fires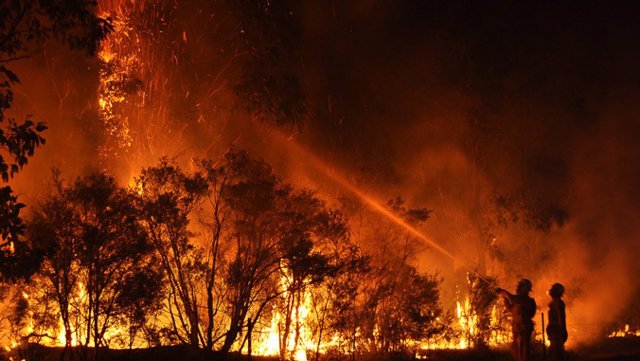 Forest fire in Australia -: QUARRIE PHOTOGRAPHY, CC BY-NC-ND 2.0 – Archive
SYDNEY, Dec. 30 (Reuters / EP) –
Thousands of residents and tourists have been evacuated on Monday in the Australian state of Victoria because of the high temperatures and wind, which fan the forest fires that take place in the region.
Temperatures reach 40 degrees in Melbourne. It is predicted that the danger of fire will be extreme in seven of the nine districts that make up Victoria and the possibility of closing the Princes Highway is studied, one of the main road arteries in the area. This warm front is heading to New South Wales, and temperatures are expected to rise during this Monday.
The fire has destroyed almost 900 homes and has already burned 3.48 million hectares in New South Wales in this fire season, one of the toughest in history in the country.
Amid strong pressure, the Australian Government announced this Sunday that the volunteer firefighters of New South Wales will receive financial compensation for their work in extinguishing the fires.
Specifically, payments will be up to $ 300 per person, up to a maximum of 6,000, which will be tax exempt. All those volunteers of the Rural Fire Service (RFS) who work on their own or for small and medium-sized businesses that have been requested for more than 10 days in the current fire season can benefit.